The great thing I like about the ankara print fashion movement is that, people are getting creative with making creations with ankara print fabric. Last month, I posted an the
ankara print garment bag, which everyone loved on our Instagram page. Now I present to you ankara braids by Laetitia Ky.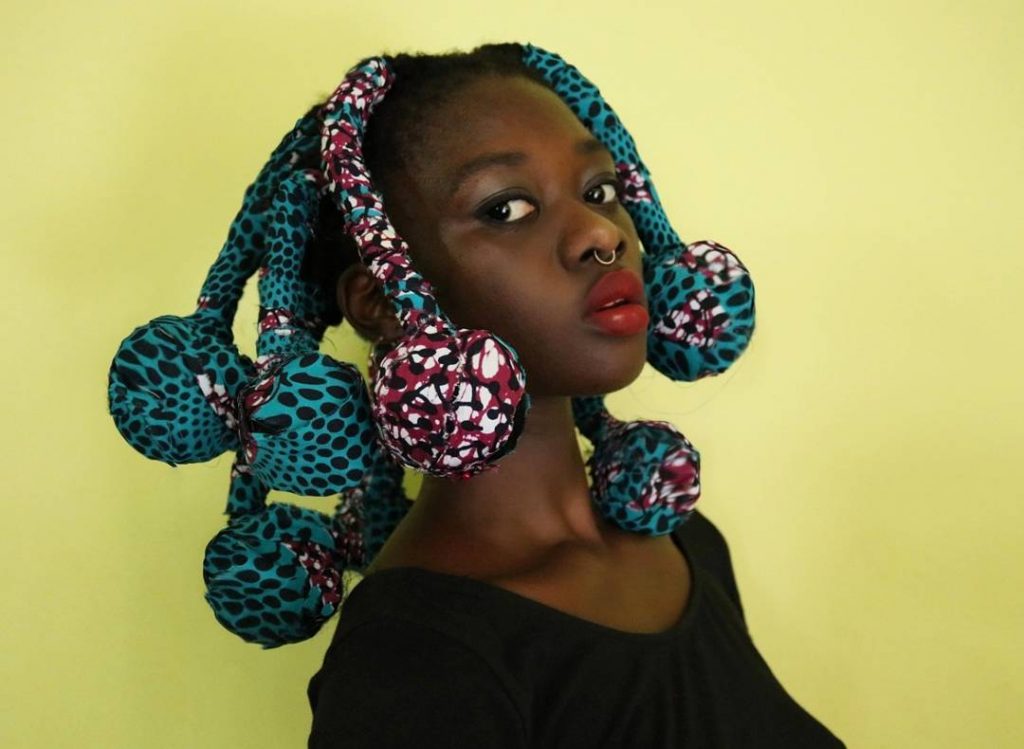 See ankara bantu knots by Laetitia Ky on All Things Ankara here.