Cartoonist Ujo Jesse made a hilarious cartoon of Jidenna with a lyric of his Summer 2016 jam, "Little Bit More".
See the cartoon below: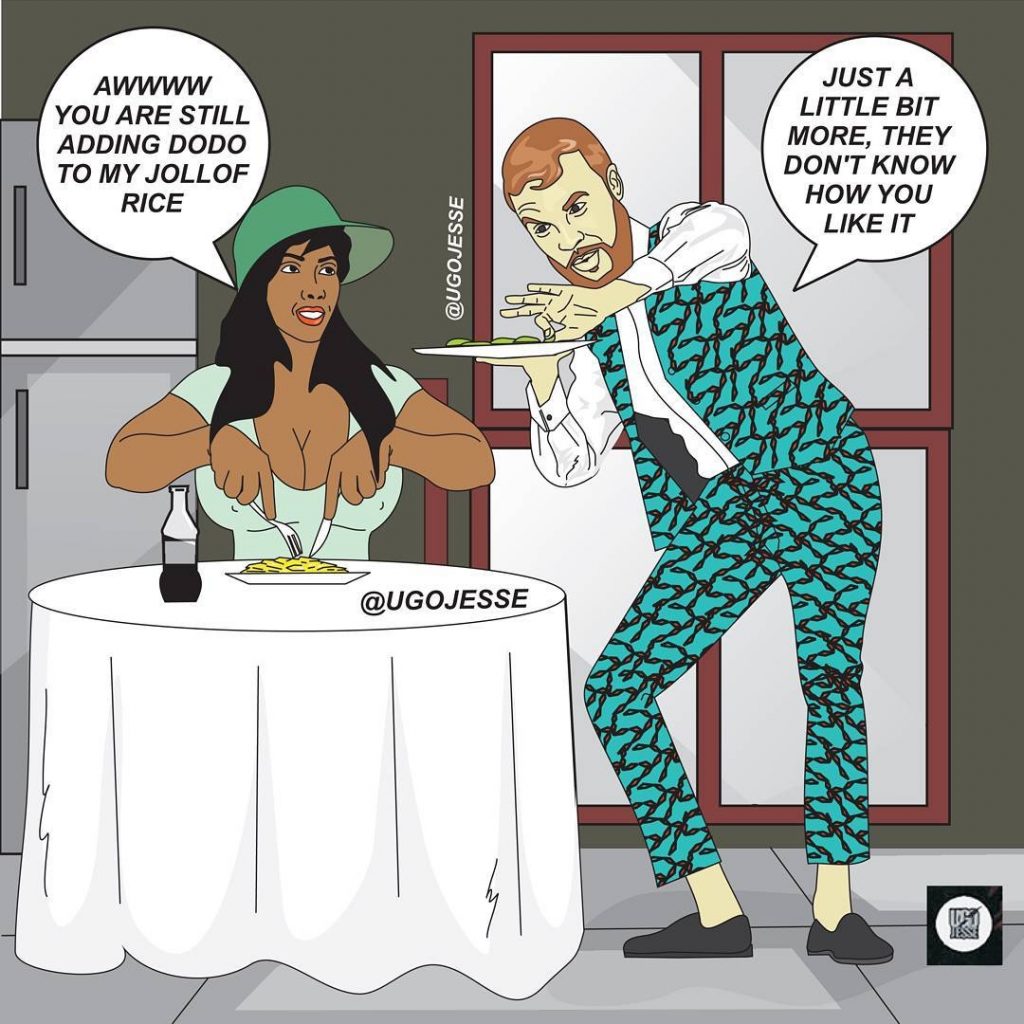 Jidenna wore this outfit back in 2016 on Jimmy Kimmel Live, while he performed his afrobeat summer hit "Little Bit More"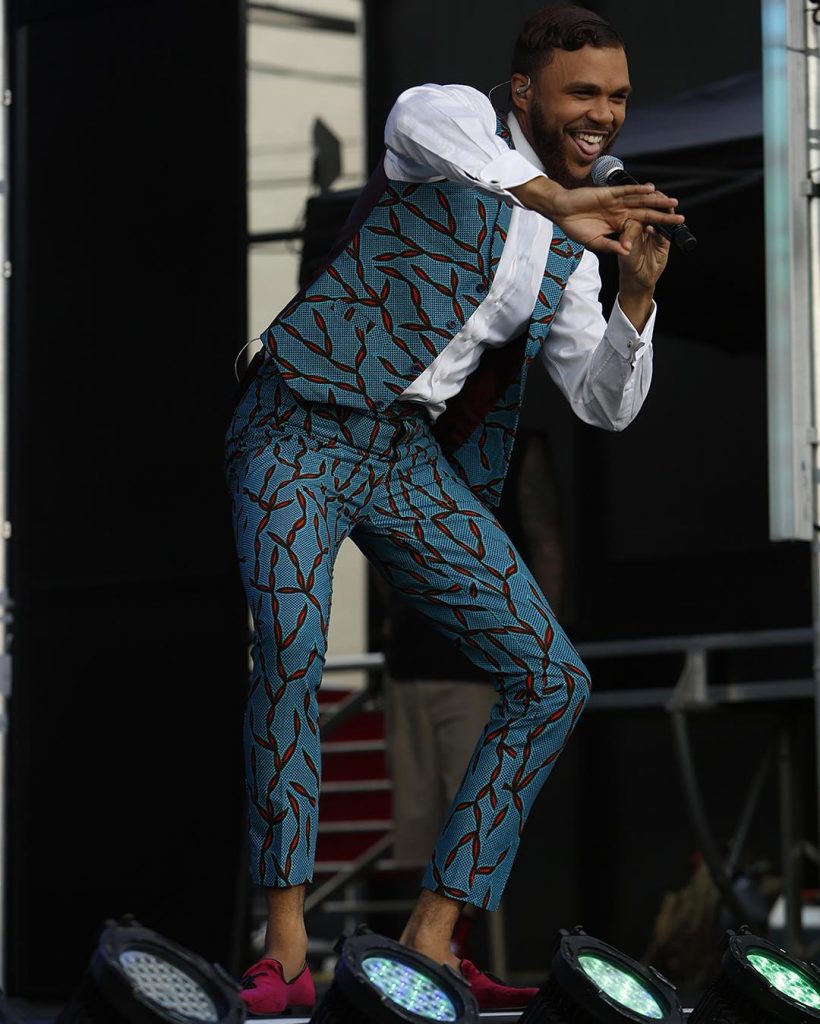 The two piece waist coat and pants set was by Nikki Billie Jean.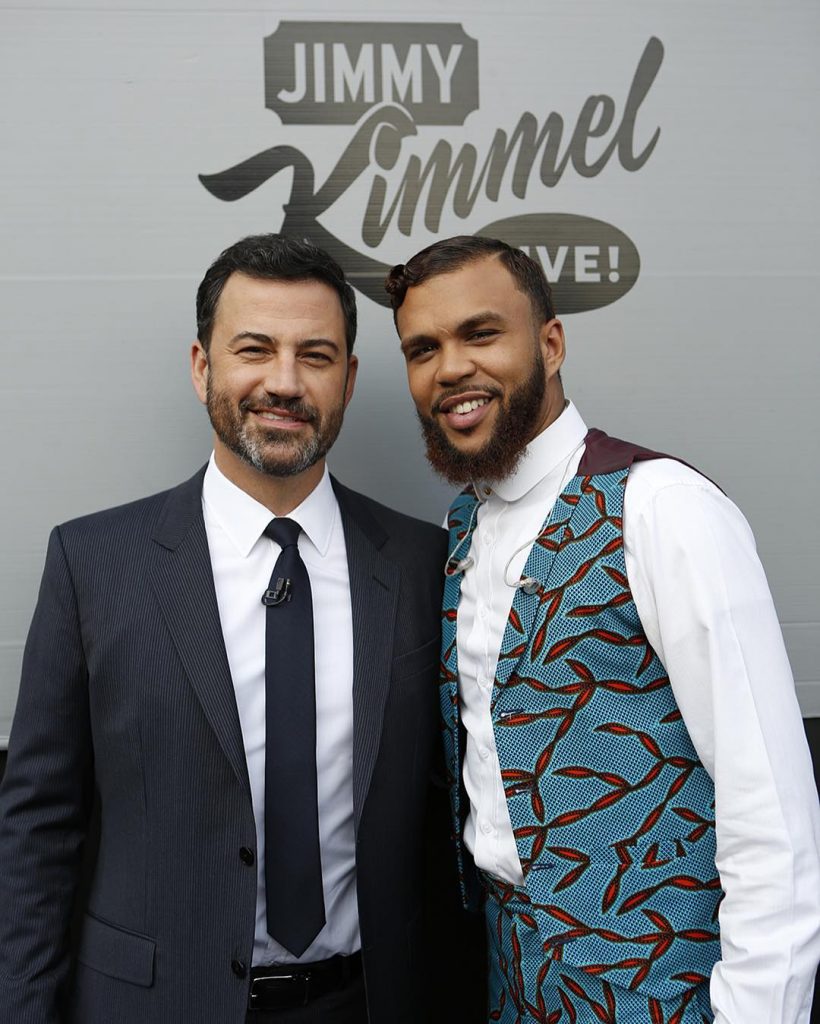 See the post on Jidenna's Jimmu Kimmel performance on All Things Ankara here.