On April 17th, basketball analyst Rosalyn Gold-Onwude, was spotted in the Titilola Dress by Zizi's Closet at the Bucks vs. Celtics game.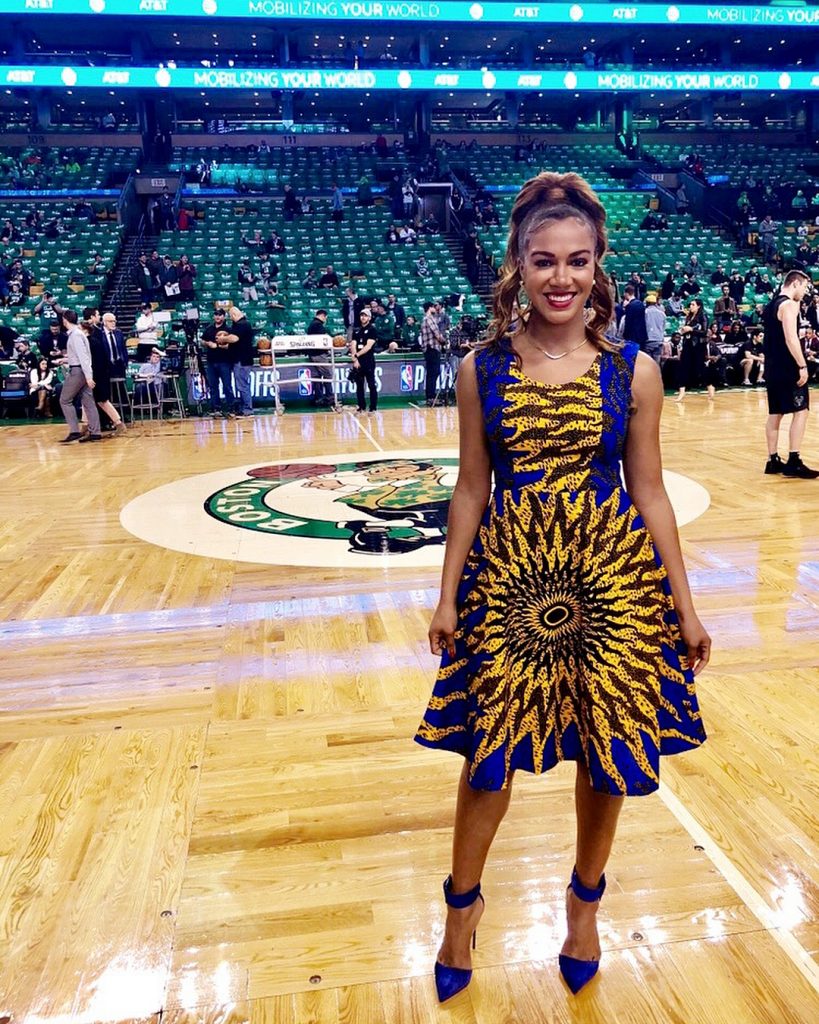 Rosalyn actually bought this dress and a few other items from the All Things Ankara Marketplace. Thank you so much for the support Ros.
https://www.instagram.com/p/BhuWuHPhCj7/?taken-by=rosgo21
The Titilola Dress (here) is currently sold out, but you can shop other dresses on the ATA Marketplace (here).
Back in November 2017, Ros wore a similar print, the Blaze Fringe Skirt by YTPshop (here) to the Warriors & Celtics game.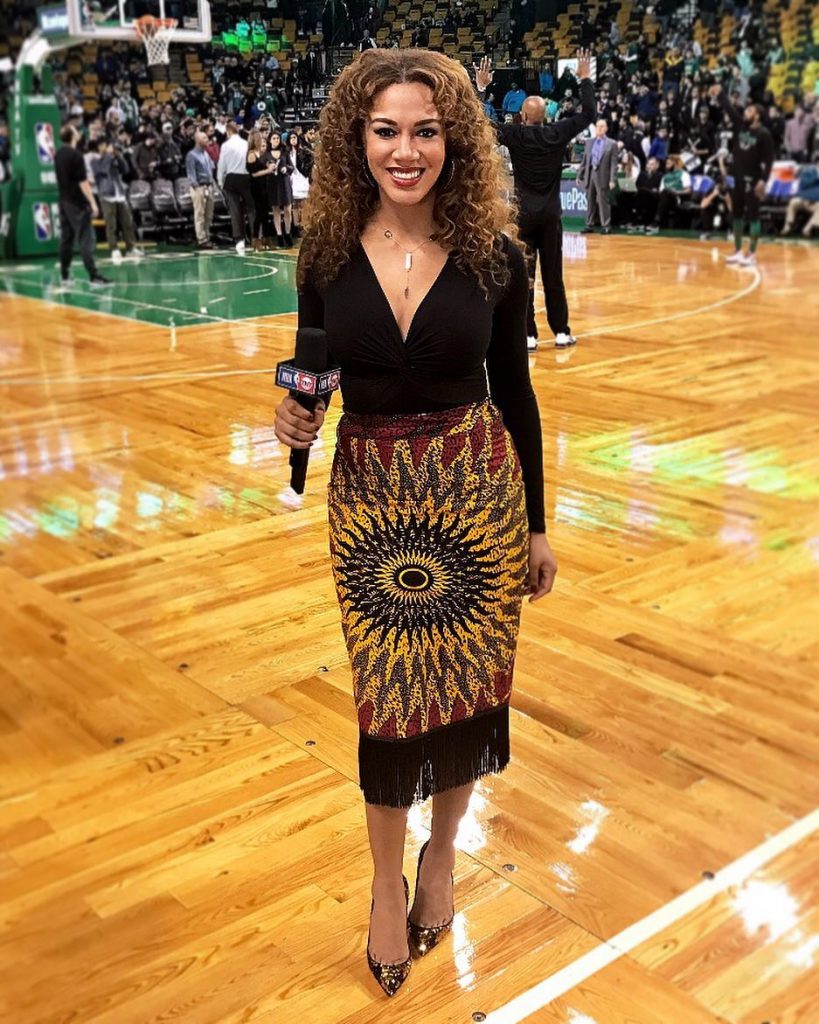 Check out the post on the look here.
You look great Ros! Thank you once again for the support!