How To Make Garri with Groundnut (West Africa) by Africa Chow.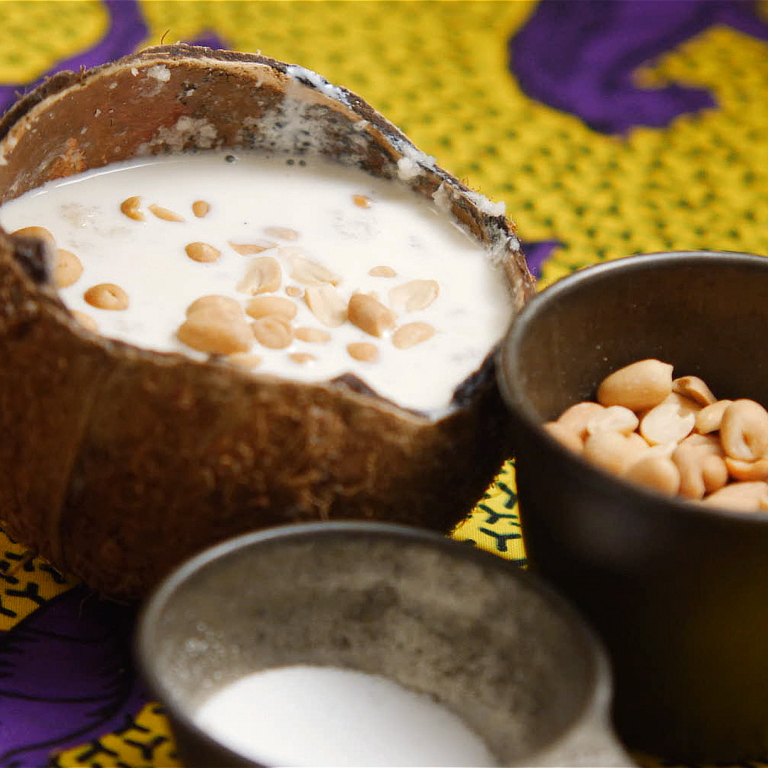 A bowl of cereal has nothing on this! Just add garri, sugar, water, milk and ground nuts and you've prepared a simple, yet delicious snack. Garri, a staple in West African food, is Cassava root, dried and ground into a flour. Garri is arguably the most consumed food in Igbo land; hence, its nickname "The common-man's food". There are many uses of garri and this recipe will have you craving more. Go ahead and try it.
INGREDIENTS
1/2 CUP OF GARRI
1/2 CUP OF MILK
1TBS OF SUGAR
1/2 CUP OF GROUNDNUT
COCONUT – OPTIONAL
ENJOY!!