Rebranded and Reloaded, Jakima Dyson aka "Kima" from the popular Badboy Entertainment 90's group Total is stepping out on her own after 20 plus years. Kima like many other artists from 90's era has decided to resurrect the true sound of R & B music. Check out her exclusive cover talk feature with WOE Magazine to learn more about her journey!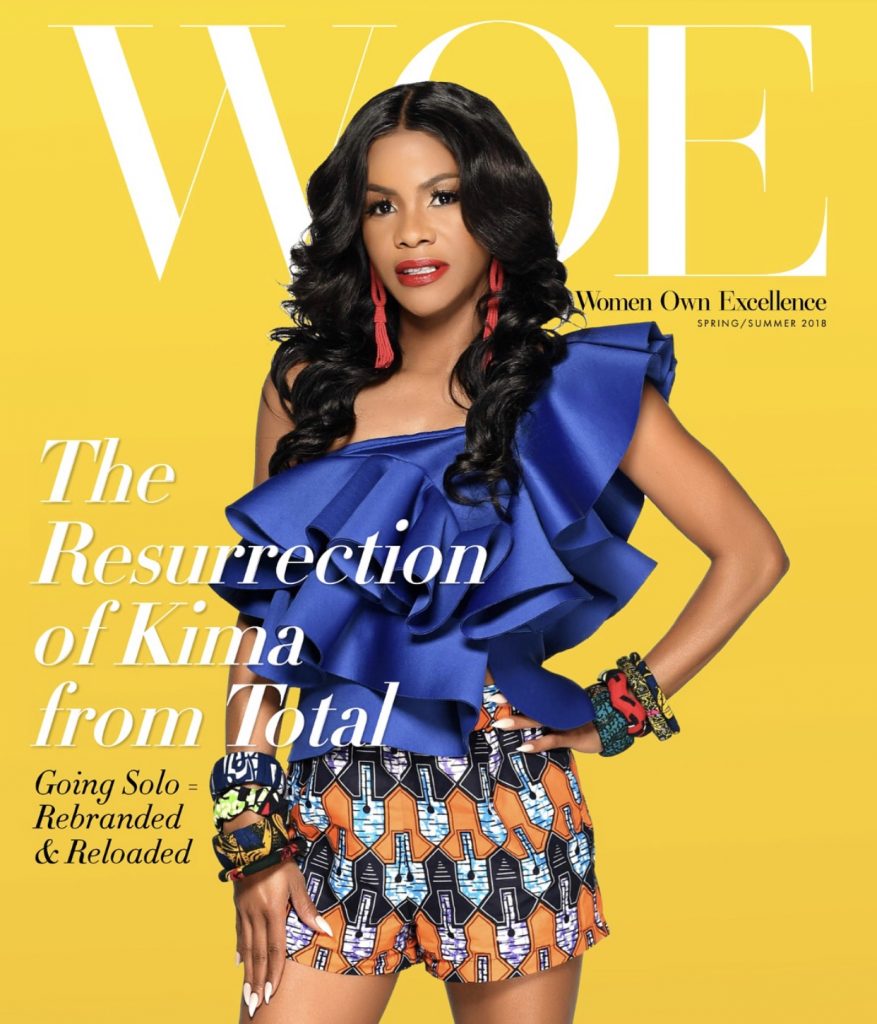 In recent times we have seen girl groups from the 90's era reunite from Envouge, SWV, XScape and now we just recently heard about 702 possibly reuniting. Will Total ever reunite with a plan to produce new music or tour?
I would never say never. However, at this time we have decided not to reunite. There were a lot of issues that surfaced and we couldn't set our emotions aside and just focus on business. I believe this probably the biggest issue with most girl groups. Now, to be clear, we do still have a positive relationship with each other by encouraging and uplifting one another. Pam had a desire to pursue a solo career so we all agreed to move forward. Kisha was more focused on raising her family. During the tour, we explored the idea of coming back together but after the bad boy tour, Pam wanted to pursue her solo career.
What do you want readers to know about you as Kima the solo artist vs Kima from Total?
Kima from Total was insecure, I felt worthless because I did not really understand my full potential back then. I didn't show the world this version of myself in Total. Kima today is strong, empowered and confident. I want to show the world this newly improved Kima!
What is it like being a black woman in the music industry now?
I feel like now I have the opportunity to be the captain of my own ship. I have full creative control over my projects and do not need to wait for a label or middleman to determine if my project will be released. I have control over my own destiny.
What are 3 things you learned from working with the ultimate "boss," Diddy?
 Consistency, no fear, go after what you want, and to always have confidence.
Read more on woemagazine.com (here)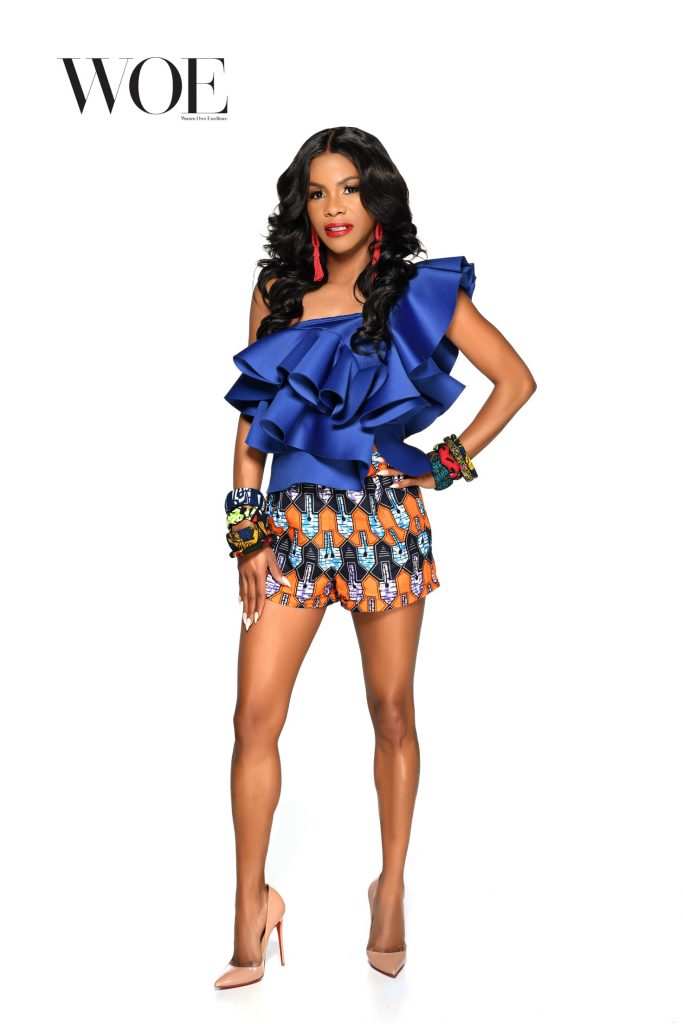 Credits
Magazine: WOE Magazine
Photographer: Phelan Marc
Make-Up Artist: Ashley Callaway Beauty
Hair Stylist: Charlene Brown
Fashion/Wardrobe Stylist: The Joy of Styling & Nikki Billie Jean
*Shorts & Bangles: All Things Ankara Marketplace, Yetunde Sarumi (Purchase here)