On Saturday, July 14th, 2018, I attended the 3rd annual Africa Gives Back International Gala (@agbigala) 2018. The gala was held to raise money to build clean water wells in West Africa, Sierra Leone.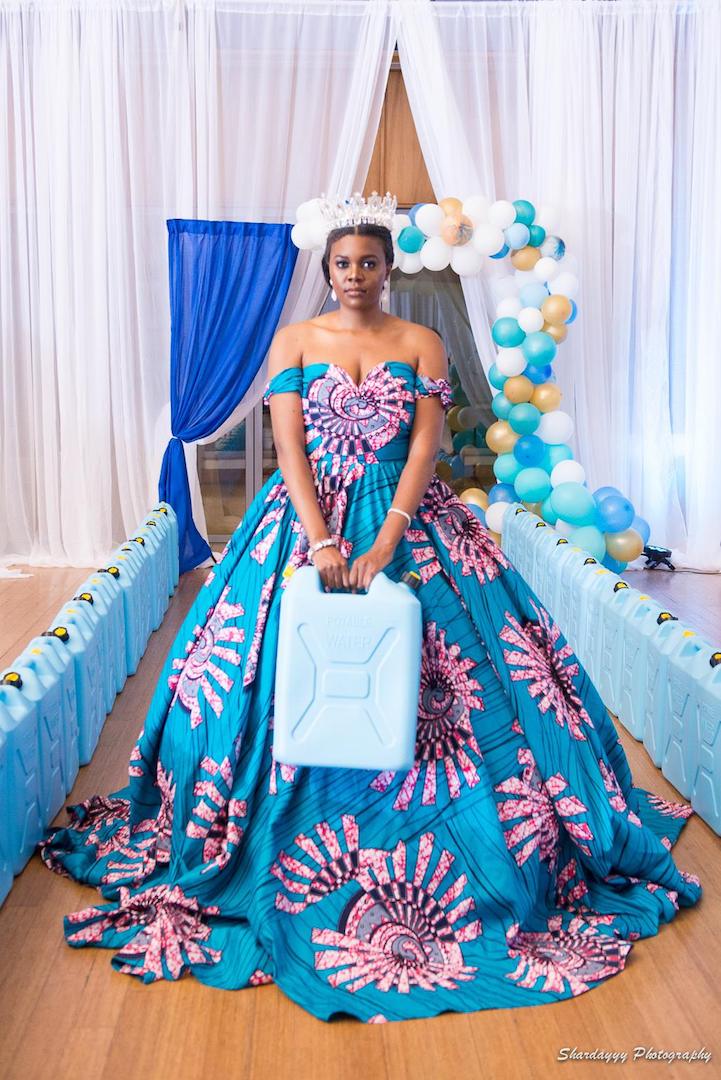 This year's special guest and honoree was "Cynthia Bailey" of "The Real Housewives of Atlanta". The event took place at the Silver Spring Civic Building in Silver Spring, Maryland.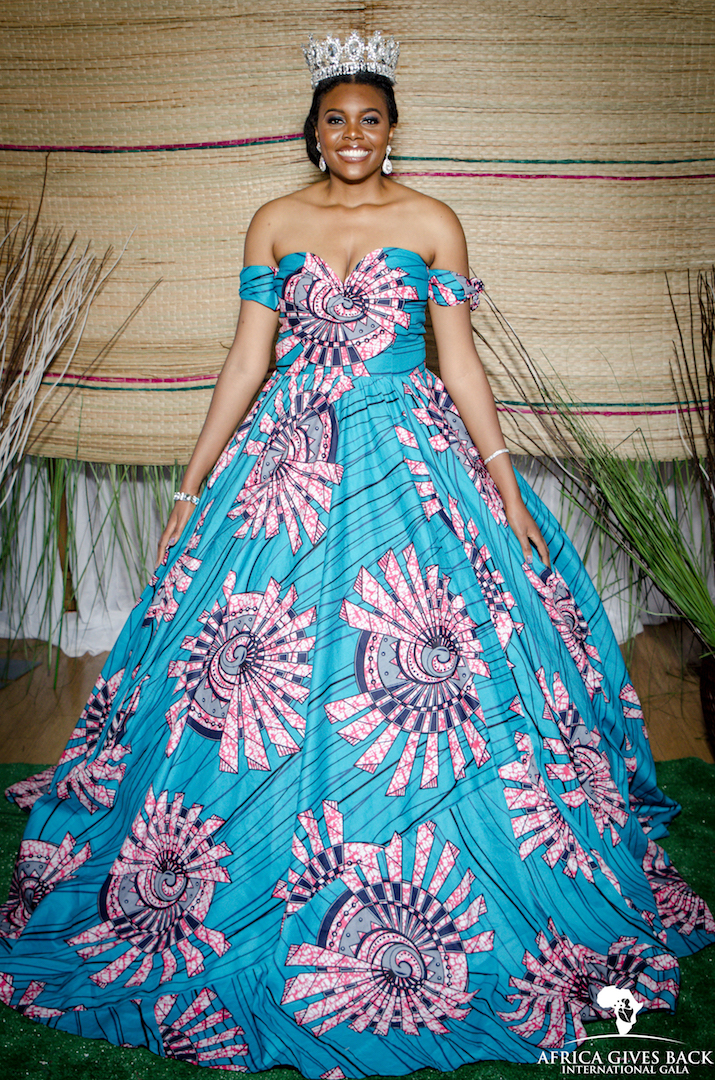 Shoutout to my creative director Troy Massa (@troy.massa @creative.troymassa), the founder and president of Africa Gives Back International (@africagbi) for putting on a successful event. Proud of you homie! It was a pleasure being the fashion director and fashion stylist for the campaign and it was also a pleasure being of the event producers for the event.
See the AGBI Gala 18′ campaign on All Things Ankara here.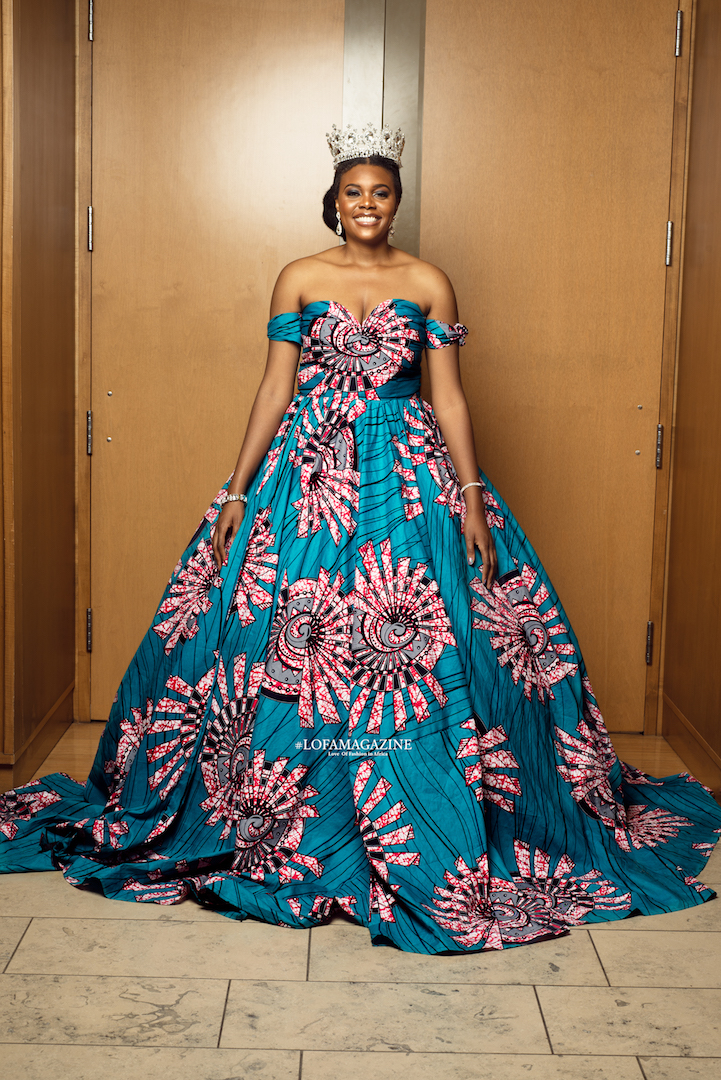 I treated this event in my mind like it was the African Met Gala. My look/costume for the event was – African Queen. I am wearing an ankara print gown, silver bracelets, tear drop earrings and a crown.
My gown is by Nikki Billie Jean of course (@shopnikkibilliejean). The outfits looks simple, but it took me some time to put everything together. I spent hours online looking for the right crown and earrings.
I didn't want my crown slipping off my head that night, so I used Crown Clips (Available here) to keep my crown in place. I did pageants when I was younger, so I knew a brand like Crown Clips existed. Shoutout to my mom for installing it on my crown, right before the gala. FYI: Bobby pins will not keep your crown in place for a long time.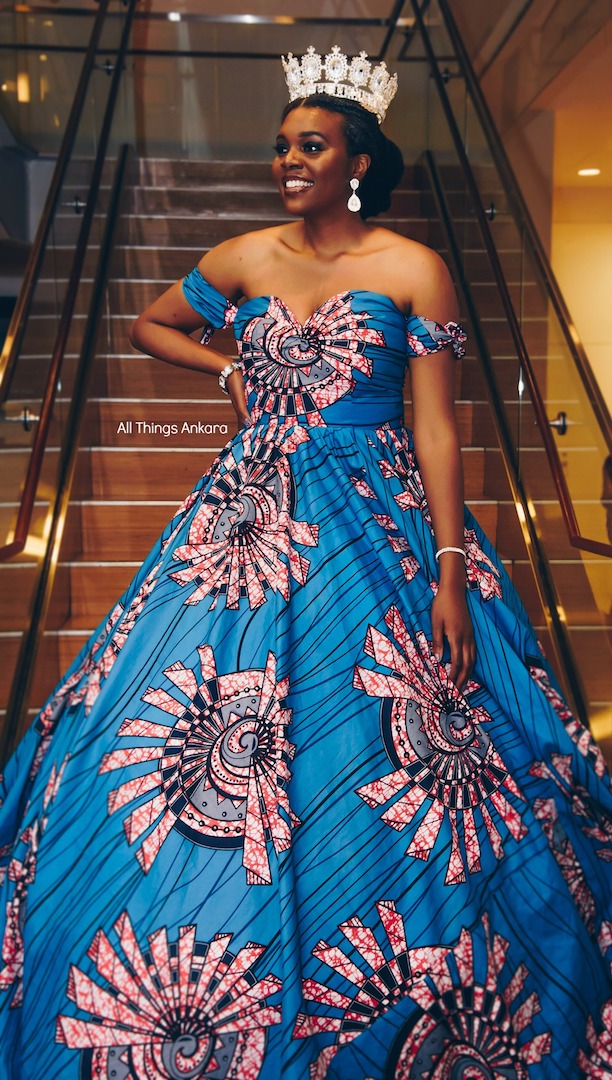 My nails were done by Avia Marcia (Marcy) (@thenailistaproject). She used the Nauteya – All Things Ankara Nail Wraps. Available for purchase at the All Things Ankara Shop (here)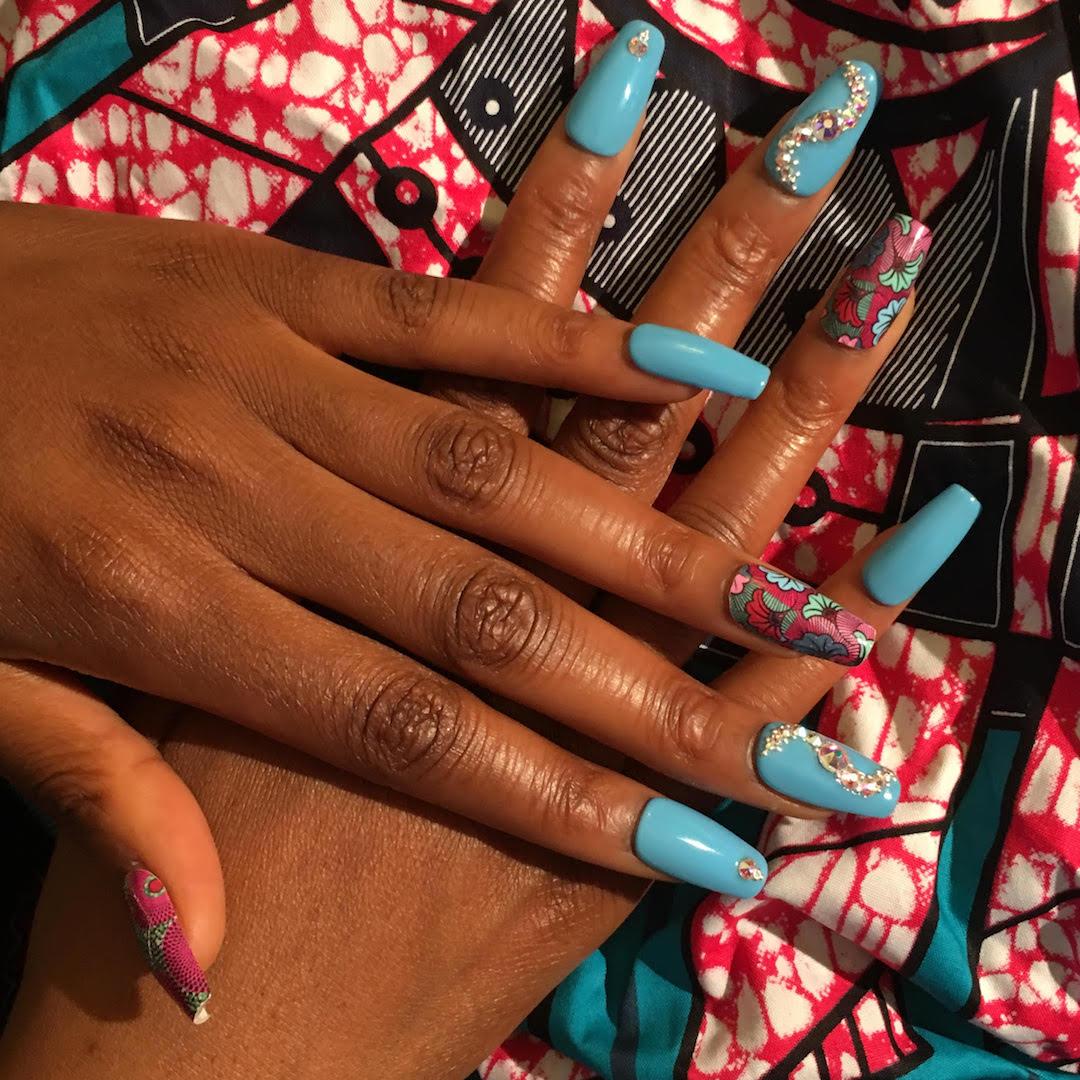 My mother (@ibironkeakintaju) and I at the gala.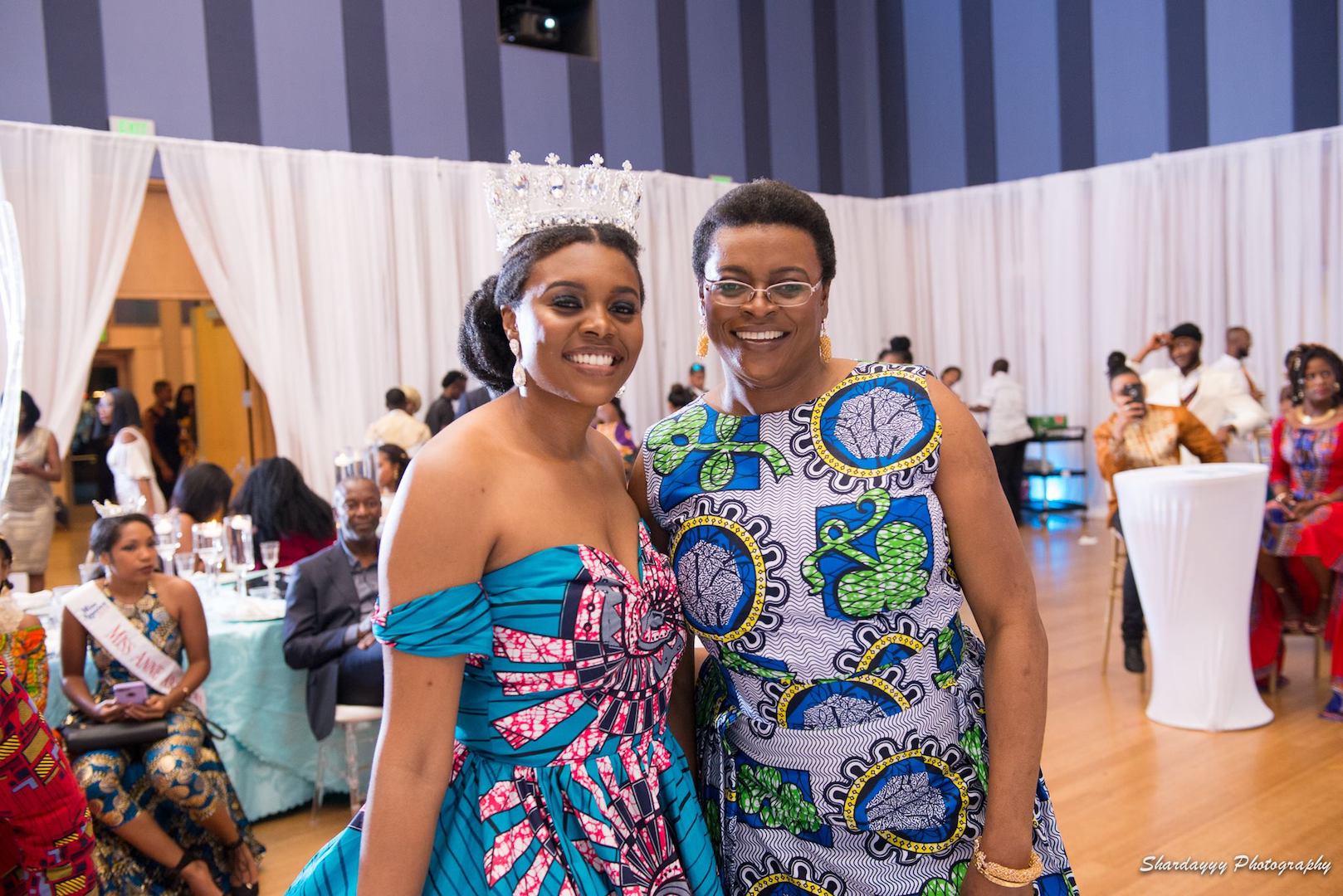 It was a pleasure working with Cynthia Bailey (@cynthiabailey), she such a super sweet person.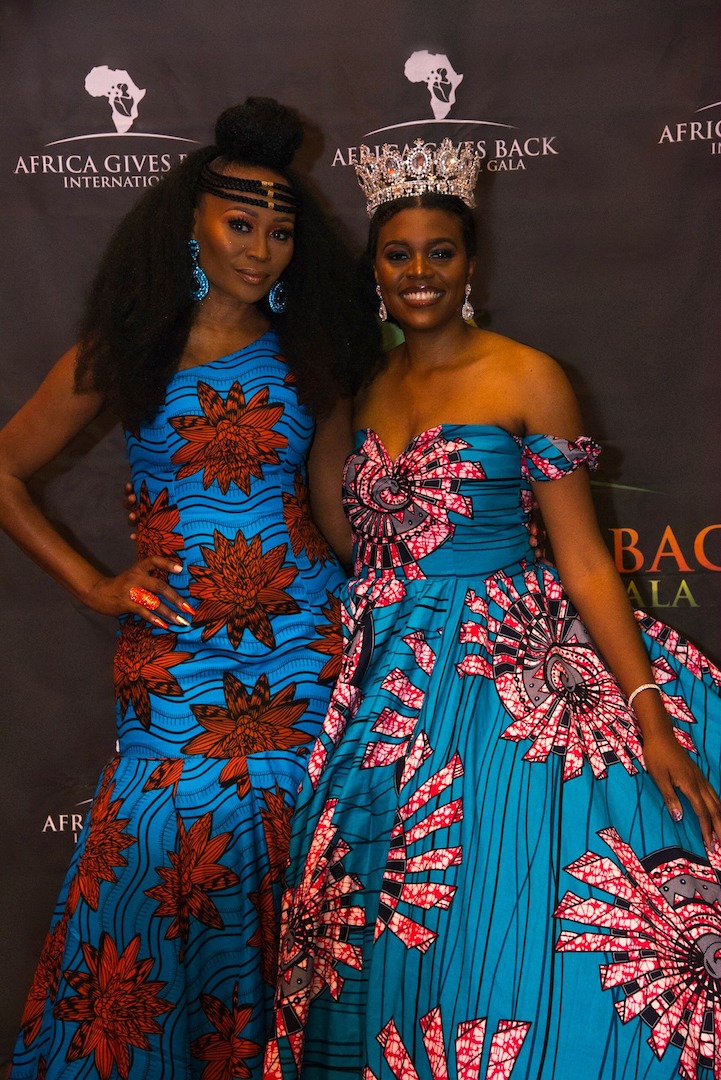 It was also nice meeting her daughter Noelle Robinson (@noellerobinson), she is super sweet and cool as well.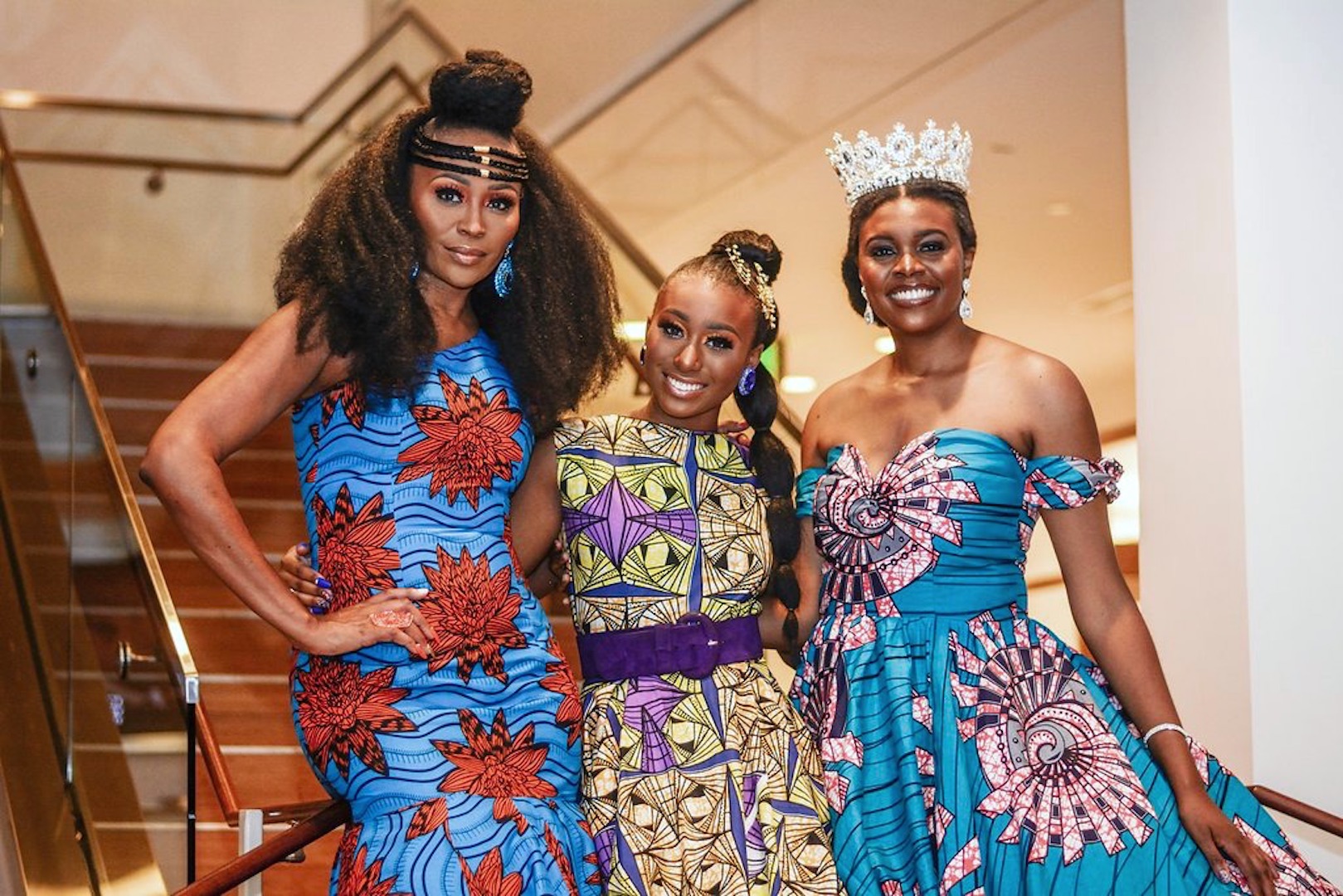 For more info on Africa Gives Back International go to africagbi.org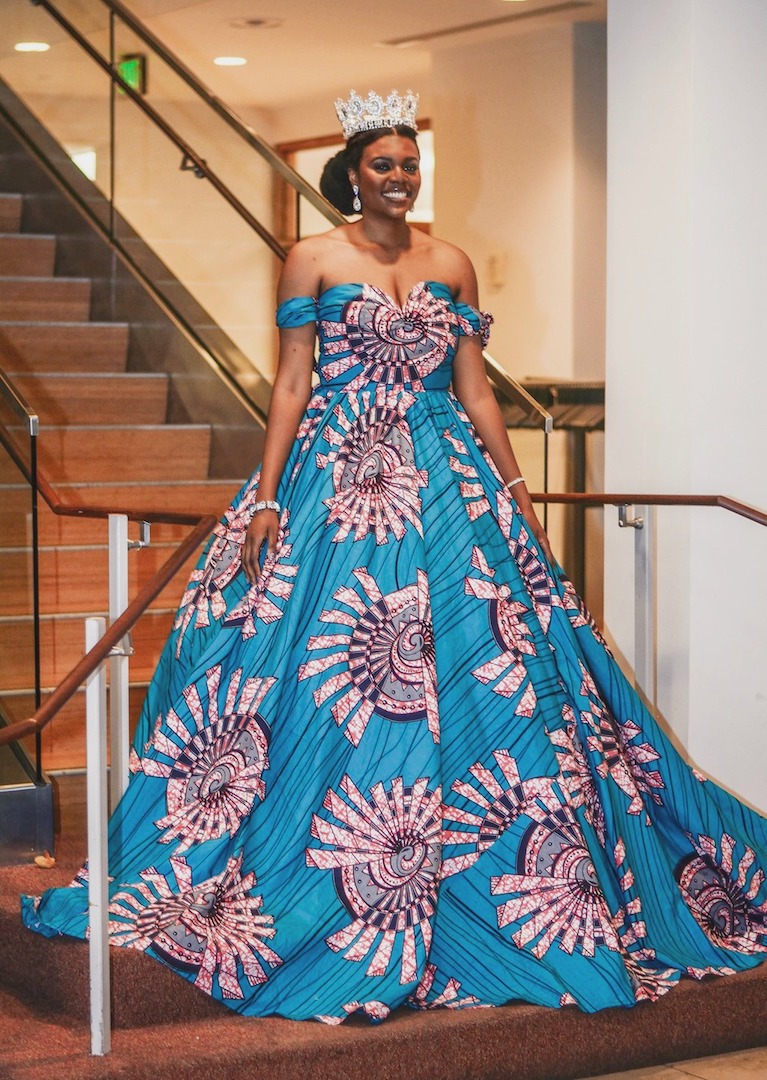 Post and see more at nikkibilliejean.com
Credits
Event: Africa Gives Back International Gala (@agbigala @africagbi)
Gown: Nikki Billie Jean Shop (@shopnikkibilliejean) – Shop (here)
Fabric: All Things Ankara Shop (@shopallthingsankara)
Swag: All Things Ankara (@allthingsankara)
Nails: All Things Ankara Nail Wraps via All Things Ankara Shop (@shopallthingsankara) – Shop (here)
Make-Up: Jessica Amaka (@jessicaamaka) (@madebyamaka)
Hair: Aggie Hair (@aggie_nes) (@aggie_hair)