All Things Ankara lives up to their name with another spectacular fashion campaign for their latest debut, All Things Ankara Nail Wraps.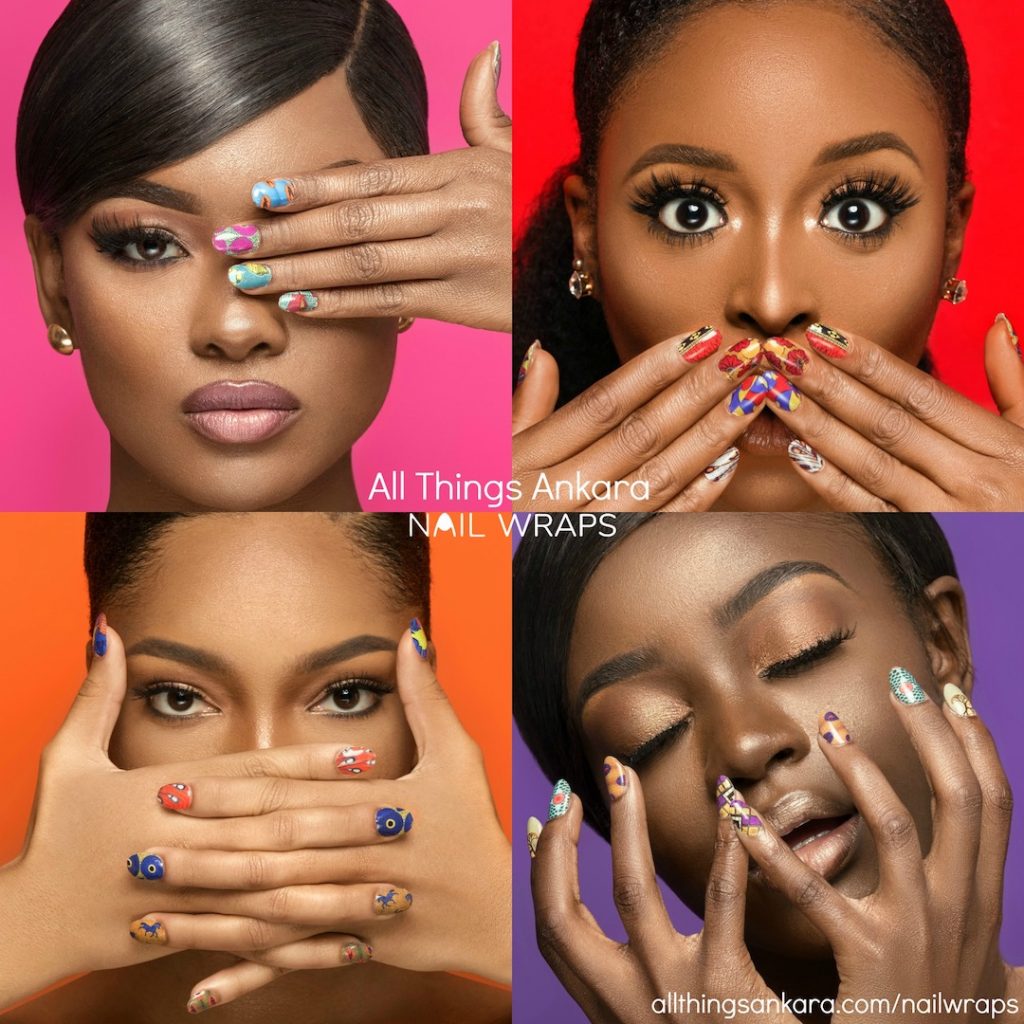 All Things Ankara Nail Wraps are the hottest, most unique and innovative ankara print designs to drop this summer. With proper application, your nail wraps can last up to two weeks.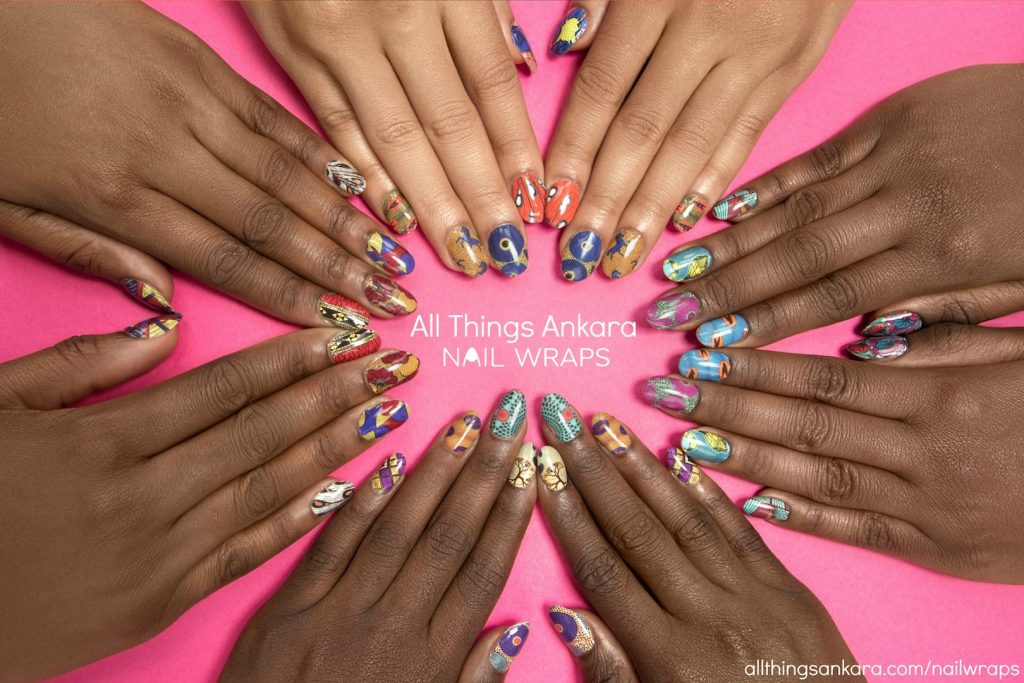 The campaign includes African models who are some of the top influencers in the fashion, beauty and entertainment industry.
The campaign features beauty/lifestyle influencer & YouTuber, Aderonke Raji (Ronke Raji),
fashion model and influencer, Glow Princesss (Armanda Tounghui),
makeup artist, hair stylist and influencer, Nauteya Whyee (Beauty Rebellion), and
dancer/choreographer & influencer Iziegbe Odigie (Izzy Odigie).
See more behind the scene photos from the super fun, colorful and vibrant campaign below:
*Behind The Scenes Photos by Shanell Brown (@reignnoire)
[ngg_images source="galleries" container_ids="25″ display_type="photocrati-nextgen_basic_thumbnails" override_thumbnail_settings="0″ thumbnail_width="240″ thumbnail_height="160″ thumbnail_crop="1″ images_per_page="63″ number_of_columns="6″ ajax_pagination="0″ show_all_in_lightbox="0″ use_imagebrowser_effect="0″ show_slideshow_link="1″ template="/var/www/vhosts/allthingsankara.com/httpdocs/wp-content/plugins/nextgen-gallery/products/photocrati_nextgen/modules/ngglegacy/view/gallery.php" order_by="sortorder" order_direction="ASC" returns="included" maximum_entity_count="500″]Watch the behind the scenes video below:
*Behind The Scenes Video by Glen Gordon (@g2esquire)
Credits
Nail Wraps: All Things Ankara Shop (@shopallthingsankara)
Founder/Producer: Nikki Billie Jean/All Things Ankara (@nikkibilliejean) (@allthingsankara)
Fashion Director: Nikki Billie Jean (@nikkibilliejean)
Fashion Stylist: Nikki Billie Jean (@nikkibilliejean)
Cinematographer: Les Joueurs Photography (@lesjoueurs)
Photographer: Othello Banaci (@othellobanaci)
Creative Director: Troy Massa (@troy.massa)
Project Manager: Sia Jas (@official.siaj)
Assistant Director/Manager: Sir Niick (@sir.niick)
Nail Stylist: Cara Gaskin (@thenailpicasso)
Wardrobe Stylist: Sankara XT (@sankaraxt)
Hair Stylist: Princess Sakyi (@byprincessabrafi) & Nauteya Whyee (@beautyrebellion_)
Make-Up Artists: Nikita Tibiru (@makeup.nikita), Ronke Raji (@ronkeraji) & Nauteya Whyee (@beautyrebellion_)
Behind The Scenes Photographer: Shanell Brown (@reignnoire)
Behind The Scenes Videographer: Glen Gordon Jr. (@g2esquire)
Models: Aderonke Raji (@ronkeraji), Armanda Tounghui (@glowprincesss), Iziegbe Odigie (@izzyodigie) & Nauteya Whyee (@beautyrebellion_)
Music: Niniola @officialniniola – "Soke", Produced by @only1sarz) Produced @philkeyz