The Naturalista Hair Show is back for the sixth year in a row and it's bigger and better! This year, The Naturlista Expo is taking this event to next level status with a new venue, new focus and a new name.

The Naturalista Hair Show is now The Naturalista Expo, an event focused on making busy women's lives easier through life hacks in hair, beauty and health.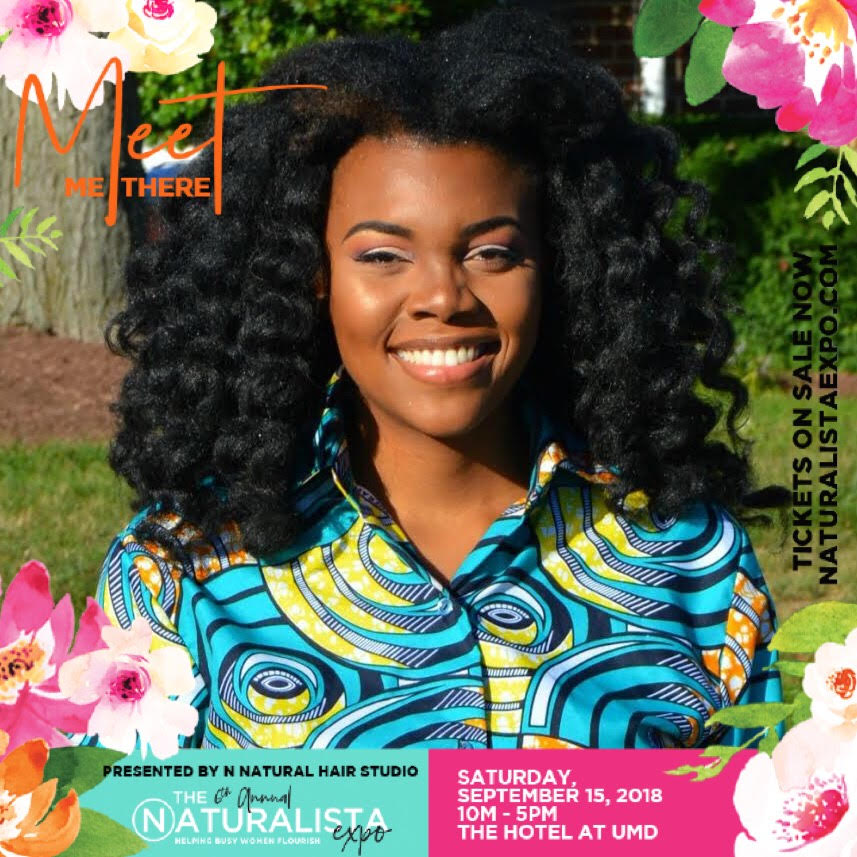 I have been invited as special guest influencer for this year's event. I am excited and can't wait to attend.
Meet Me There! On Saturday, September 15th from 11-5PM at the The Hotel at University of Maryland.
(7777 Baltimore Avenue College Park, MD 2074)
Tickets available at naturalistaexpo.com