Janet Jackson Afrobeats-inspires song & video 'Made For Now' featuring Daddy Yankee is a nod to the sound, fashion and culture of the diaspora.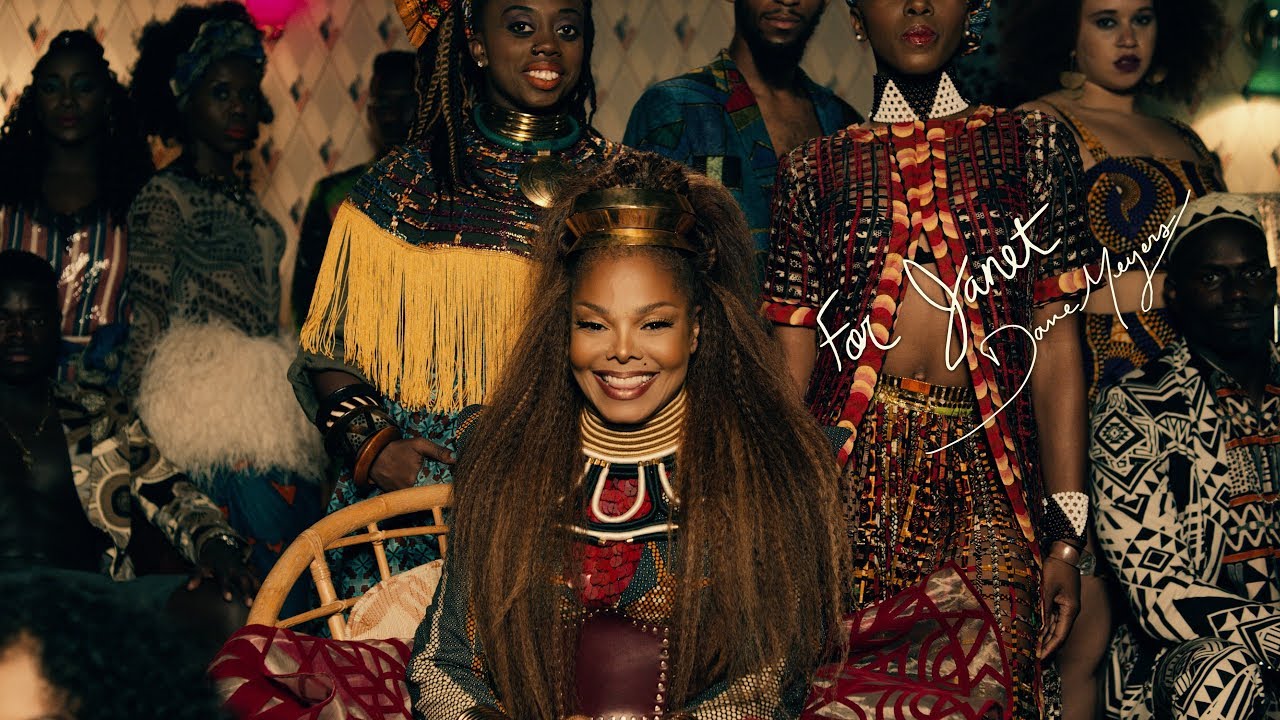 On "Made For Now," produced by British-Nigerian producer Harmony Samuels, which features Puerto Rican reggaeton titan Daddy Yankee, Janet Jackson does what she's done successfully so many times throughout her decades-long career: provide an infectious, party-worthy tune that's fun and undeniably easy to dance to. "If you're living for the moment, don't stop," Jackson sings atop production which fuses dancehall, reggaeton and afrobeats
The New York-shot music video is just as lively, filled with eye-catching diasporic influences, from the wax-print ensembles and beads both Janet and her dancers wear to the choreographed afrobeats-tinged dance numbers, which see the dancers hitting the Shoki at one point in the video. The train of dancers travel throughout the streets of Brooklyn, taking over apartment buildings and rooftops with spirited moves.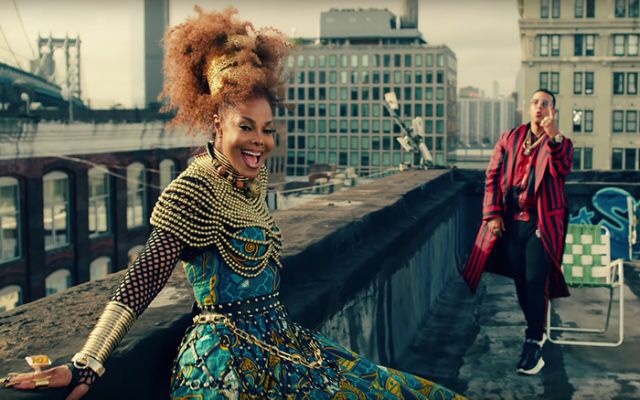 The bouncing video, directed by Dave Meyers, features contributions from a number of creatives from Africa and the diaspora who were involved in the creation of the video, including designer Lavie by CK, TruFace by Grace, Mind of Kye, and choreographer Omari Mizrahi. Ghanaian health guru, Coach Cass pointed out some of the many dancers involved in the production on Instagram, who hail from Ghana, Nigeria, Trinidad, Grenada and the US.
(Source: okayafrica.com)
Watch below: