DMV Ankaranistas! You're cordially invited to slay, eat and repeat at All Things Ankara Brunch 2019, presented by All Things Ankara and produced by Nikki Billie Jean, the founder of All Things Ankara. All Things Ankara Brunch 2019 DMV will take place on Saturday, November 16th, 2019 from 11a-3p at the Silver Spring Civic Building.
Get tickets here: allthingsankara.com/brunch/tickets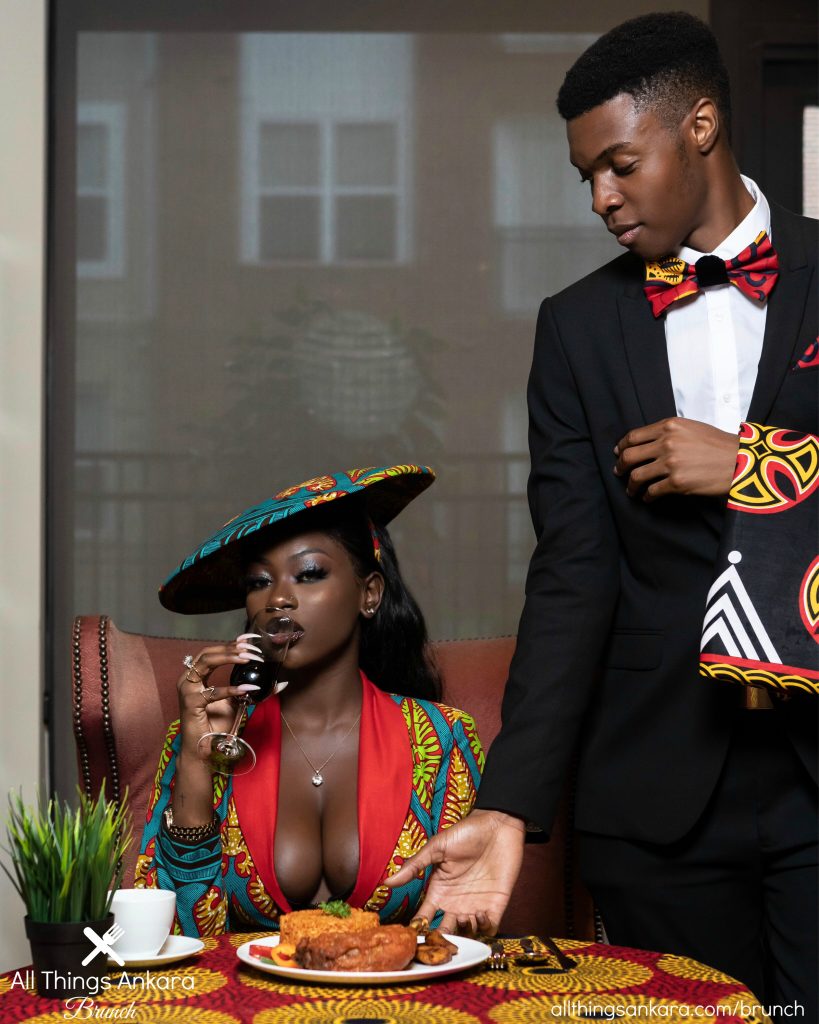 The All Things Ankara Brunch is an exciting event for you to slay in your stylish ankara print attire, eat delectable West African cuisine, and do it all again.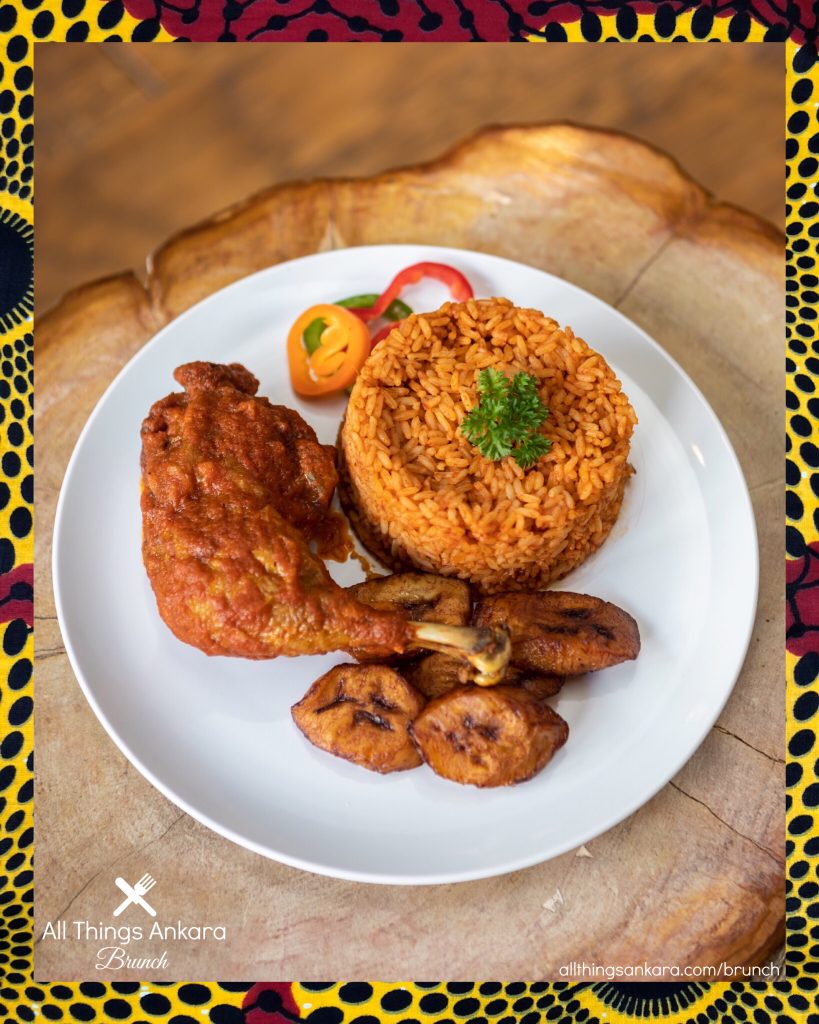 This is the 2nd All Things Ankara Brunch this year and the first All Things Ankara Brunch in the U.S. The first All Things Ankara Brunch was a success and took place in London back in June 2019.
See a recap from All Things Ankara Brunch 2019 London: allthingsankara.com/tag/all-things-ankara-brunch-2019-london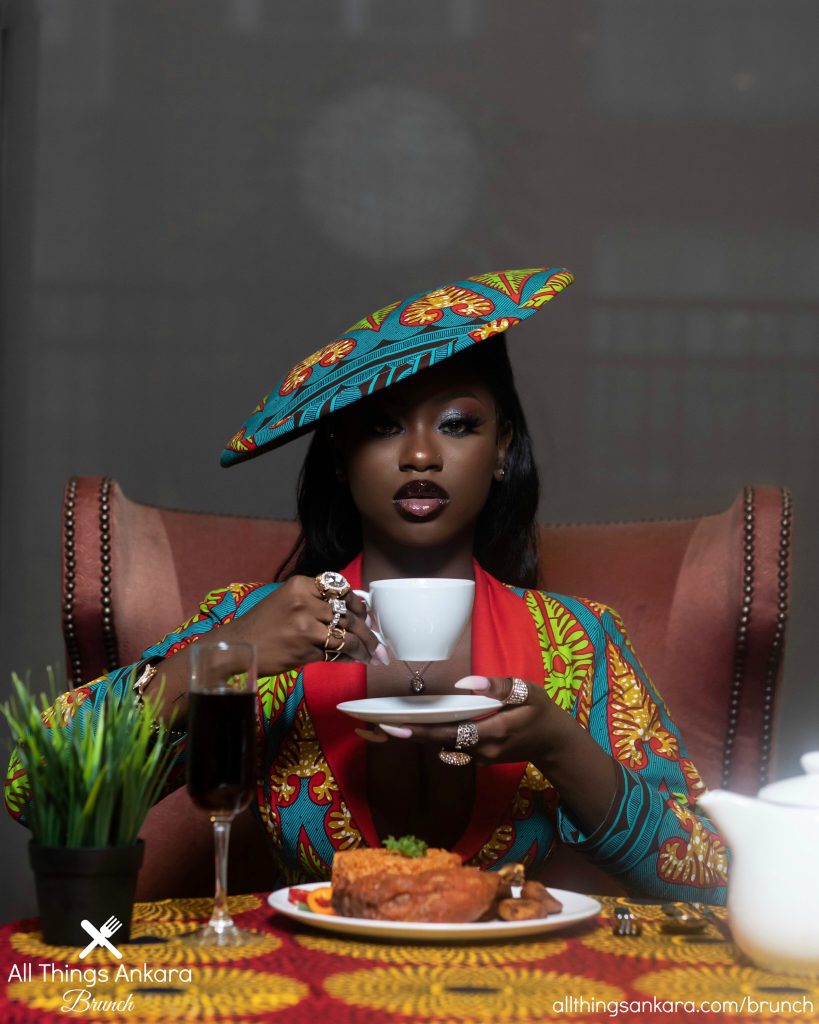 We are super excited to see all of our DMV Ankaranistas! The dress code for the event is fashionable ankara print attire.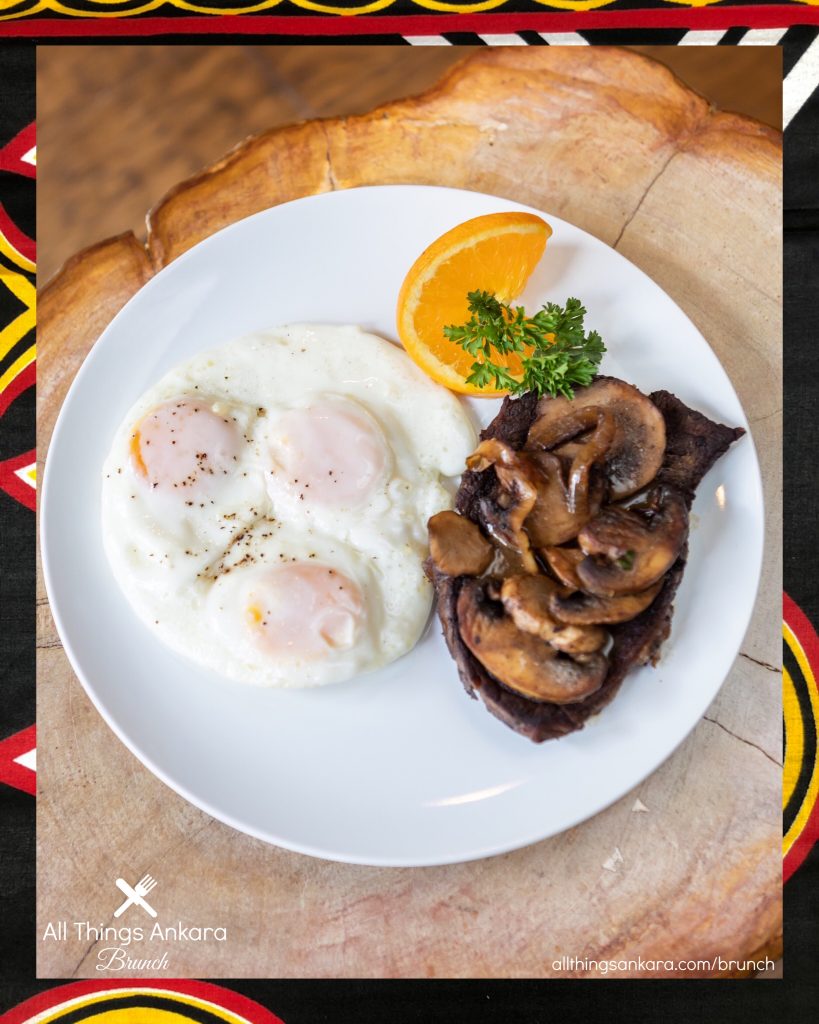 A photographer and videographer will be on site to take pictures for our website and social media pages.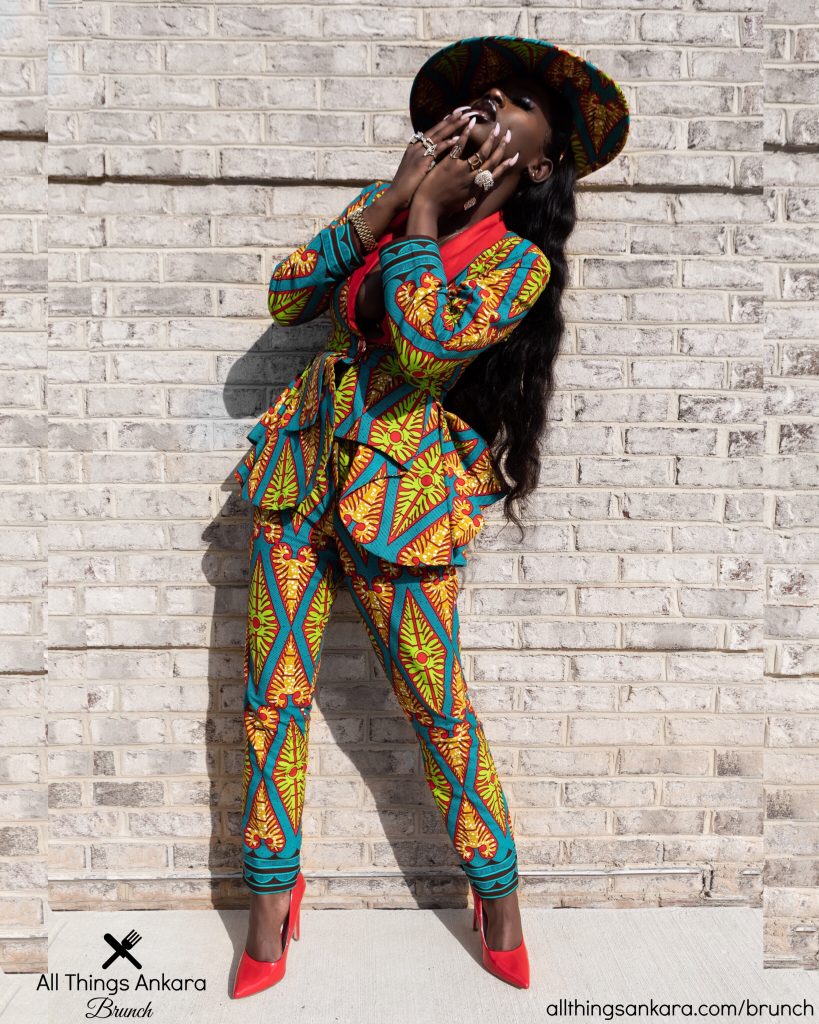 A general admission ticket grants attendees access to a delectable West African buffet, unlimited mimosas, and a free All Things Ankara ankara print tote bag.
See the tote bag on All Things Ankara Shop here: allthingsankara.com/shop/tote-bags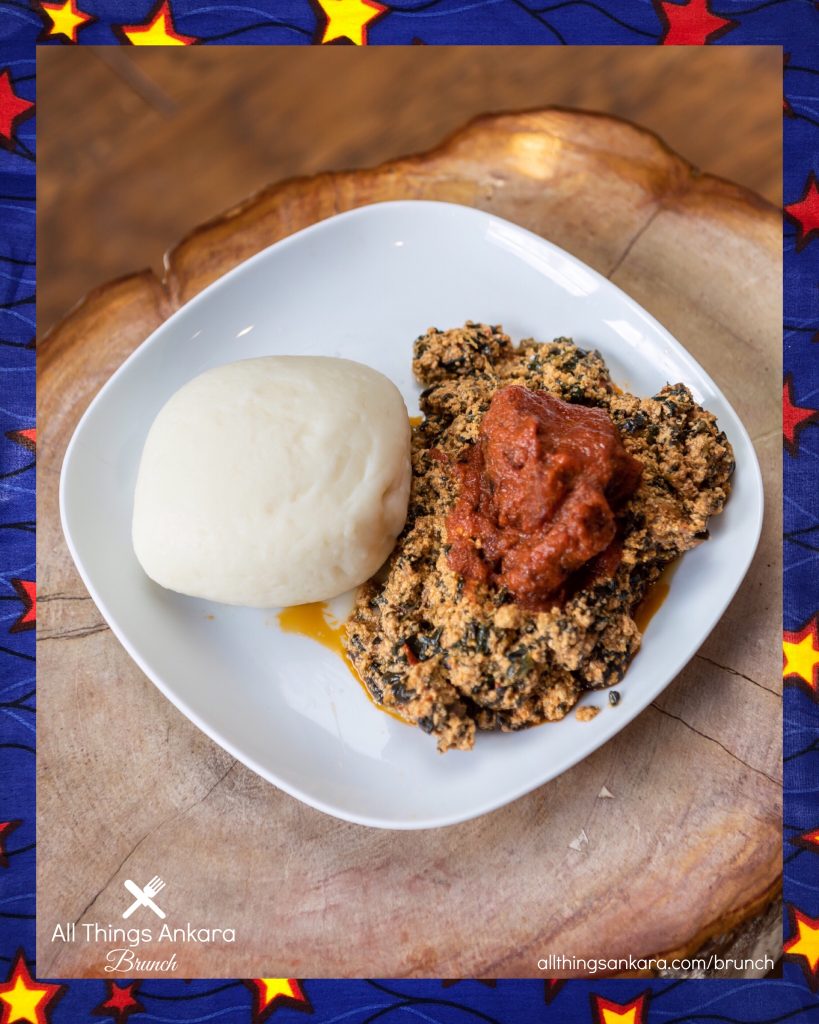 The "Slay. Eat. Repeat" All Things Ankara Brunch 2019 campaign serves up a luxurious and elegant perspective on the west African fine dining experience.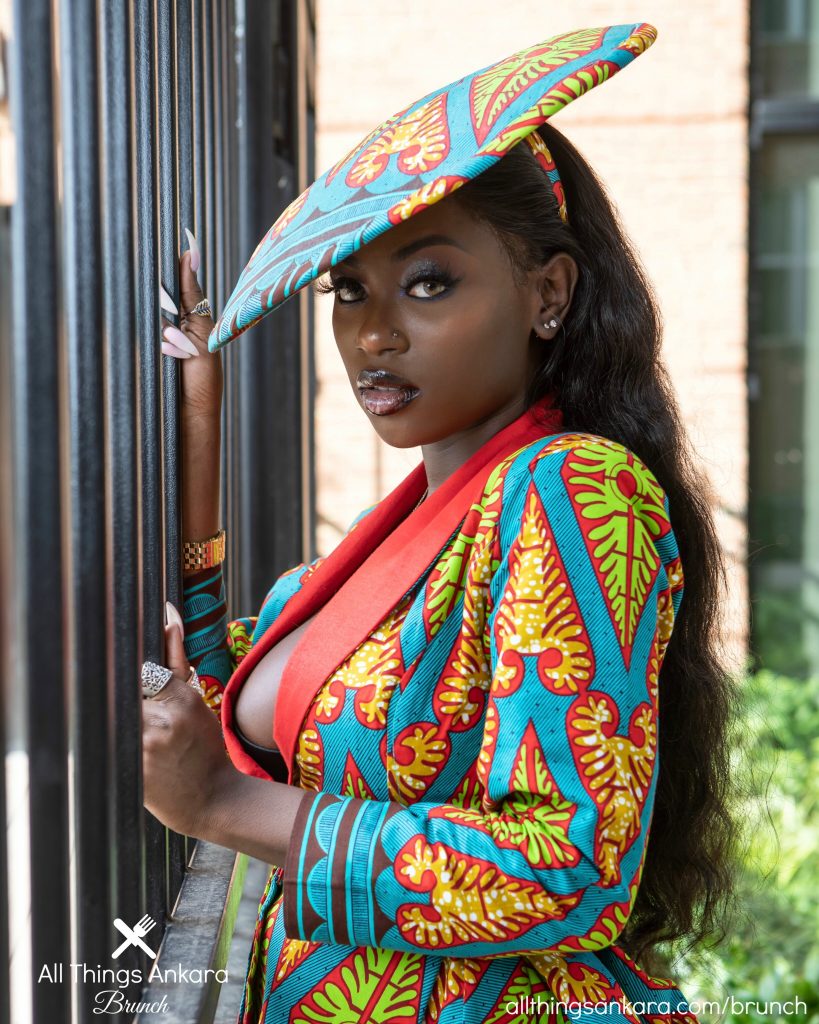 The campaign features Adeyanju "Yanju" Adeleke as the posh high class restaurant customer and and Nicholas "Sir Niick" Orji (Nikki Billie Jean's brother) as the dapper valet and waiter.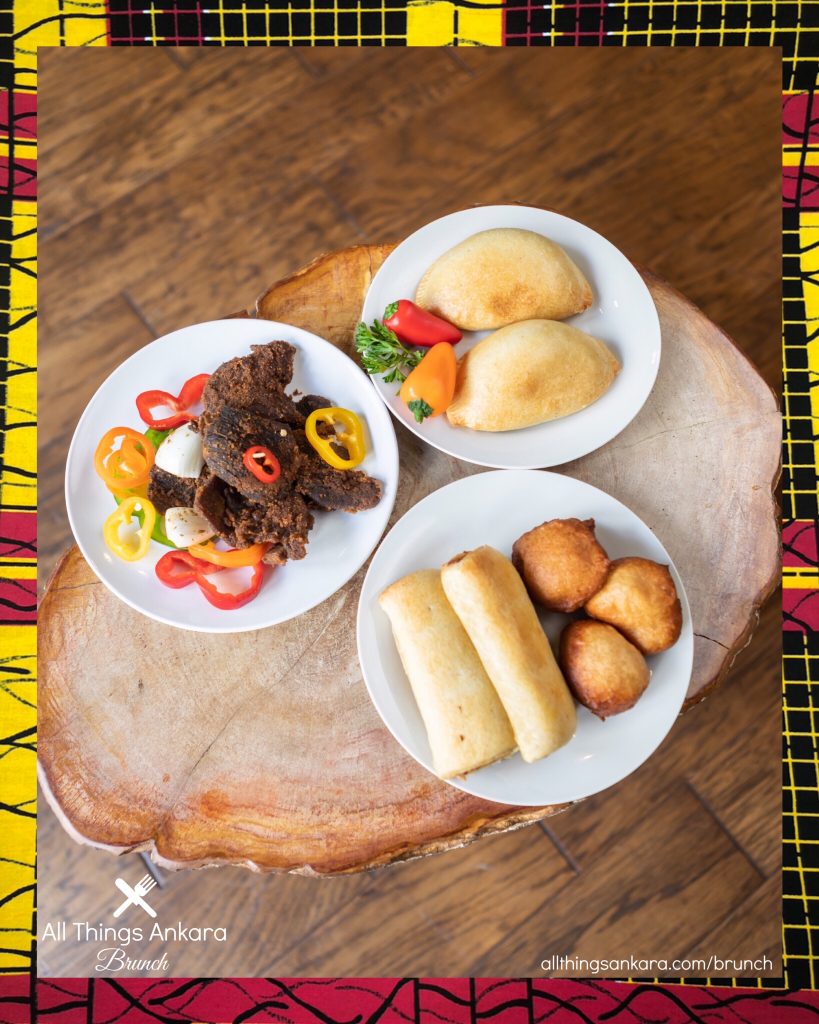 The photos display a flamboyant woman in stylish Afro European garb, a debonair valet/waiter at a high end west African brunch restaurant and lavish mouth watering west African brunch cuisine.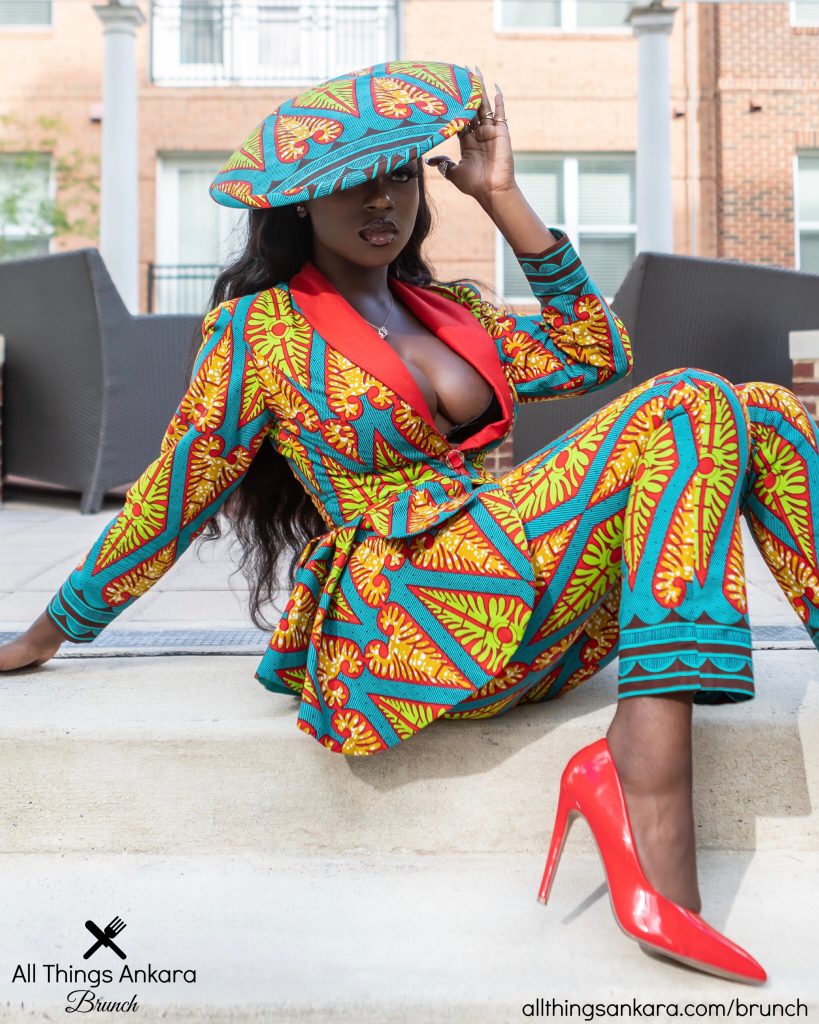 The fashion film starts off with a posh lady arriving to the brunch in a black luxury car. The lady is slaying in a ankara print suit with a plunging neckline & a matching fascinator hat. She is greeted by a dapper valet wearing a sleek black suit with a red ankara print bow tie and pocket square. As she casually steps out the car with her shiny red pointed pumps, the valet escorts her into the restaurant.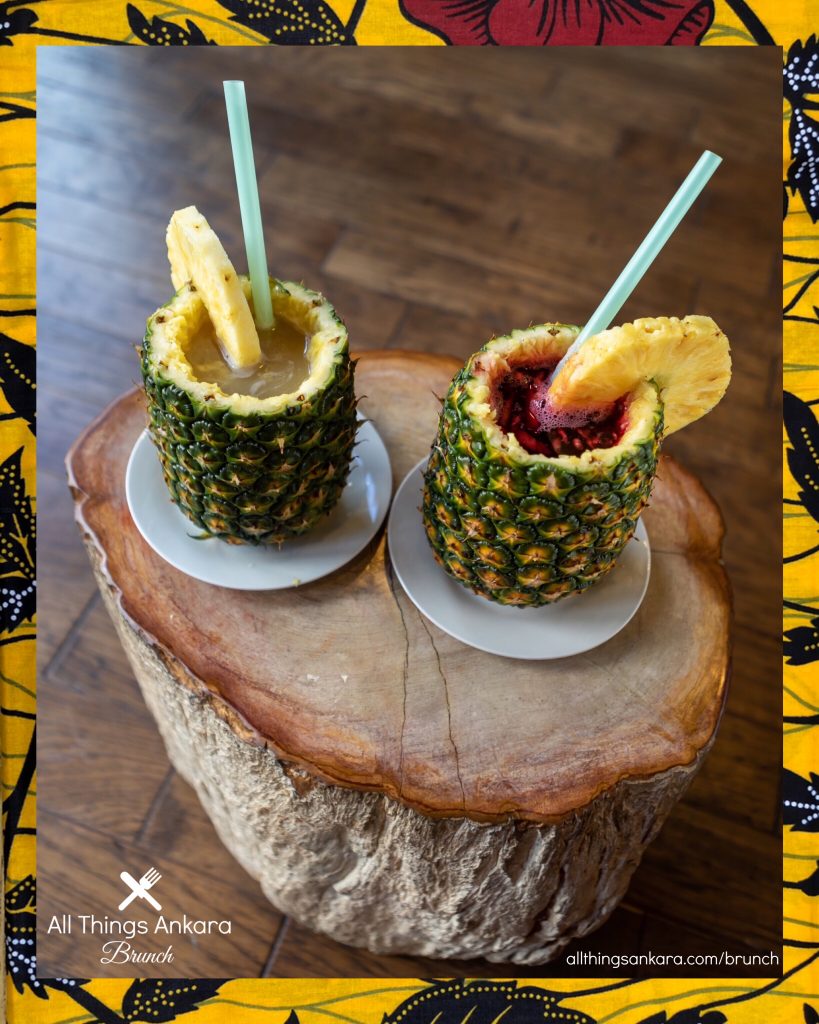 Next, an exquisite array of traditional West African brunch cuisine is shown such as: white rice with stewed fish, sautéed spinach& sweet peeper garnish; suya with sweet peppers & onions; fried rice with steamed broccoli, carrots, stewed beef & fried plantains; pounded yam with egusi and stewed beef; sunny-side up eggs with steak, sautéed mushrooms & orange garnish. The valet who is also the waiter serves the lady a delectable plate of jollof rice with chicken, fried plantain and sweet pepper garnish. The video concludes with the lady enjoying her delicious meal.
See more pictures from the campaign below.
See all of the pictures and video from the All Things Ankara Brunch 2019 Campaign at allthingsankara.com/brunch/campaign
(Gallery)
Get tickets at allthingsankara.com/brunch/tickets
For more info go to allthingsankara.com/brunch
Follow us on Instagram at @allthingsankara @allthingsankarabrunch
Check out our hashtags #allthingsankarabrunch #slayeatrepeat #allthingsankara
See you at the brunch ankaranistas!
(Credits)
Brand: All Things Ankara (@allthingsankara)
Event: All Things Ankara Brunch (@allthingsankarabrunch)
Founder, Campaign Producer, Fashion Director & Fashion Stylist: Nikki Billie Jean (Nicolette Orji) (@nikkibilliejean)
Creative Director: Troy Massa (@troy.massa @creative.troymassa)
Project Manager: Sia Jas Management (@official.siaj @sia.mgmt)
Models: Adeyanju "Yanju" Adeleke & Sir Niick (Nicholas Orji) (@yanjusofine_ @sir.niick)
Photographer: The Art Hype, Adedayo "Dayo" Kosoko (@thearthype)
Photography Lighting Creator: Jive Shot, Jeremy Joseph (@jive.shot)
Videographer: Task Force Visuals, Sniper (@asniperjones @taskforcevisuals)
Make-Up Artist: Nikita Tibiru (@makeup.nikita @nikita_tibiru)
Suit & Hat: Abena Aforo (@abenaaforo), Sold Only at All Things Ankara Marketplace (@shopatamarketplace)
Pants Alterations (Only): Timmy Ajulo (@timmyajulo)
Bowtie & Pocket Square: Nikki Billie Jean Shop (@shopnikkibilliejean)
Fabric for Bowtie & Pocket Square: All Things Ankara Shop (@shopallthingsankara)
Behind-The-Scenes Photographer: The Nell Edit & Manni Millionz (@thenelledit @shanell.antoinett @mannimillionz)
Behind-The-Scenes Videographer: Certified Official, Glen Gordon (@g2esquire @certified.official)
Food: @queenswayfood @tunz_500 (Queensway, Tunde Ogunsalu)
Snacks (Chin Chin & Plantain Chips): Best Way Snacks, Godwin Akinlami (@bestwaysnacks @goddy_gets_it)
Song: "Classy" by Mazi Chukz, produced by Maleek Berry (@mazichukz @maleekberry)