Cardi B has made it to Ghana!
Cardi B was spotted sizzling in the Akua swimsuit set, Asante headwrap and cover up in the James Town Print by Ashanti Swimwear. She was styled by Jennifer Udechukwu aka Jenni Jenu and Kollin Carter.
We are loving all of Cardi B's ankara print looks!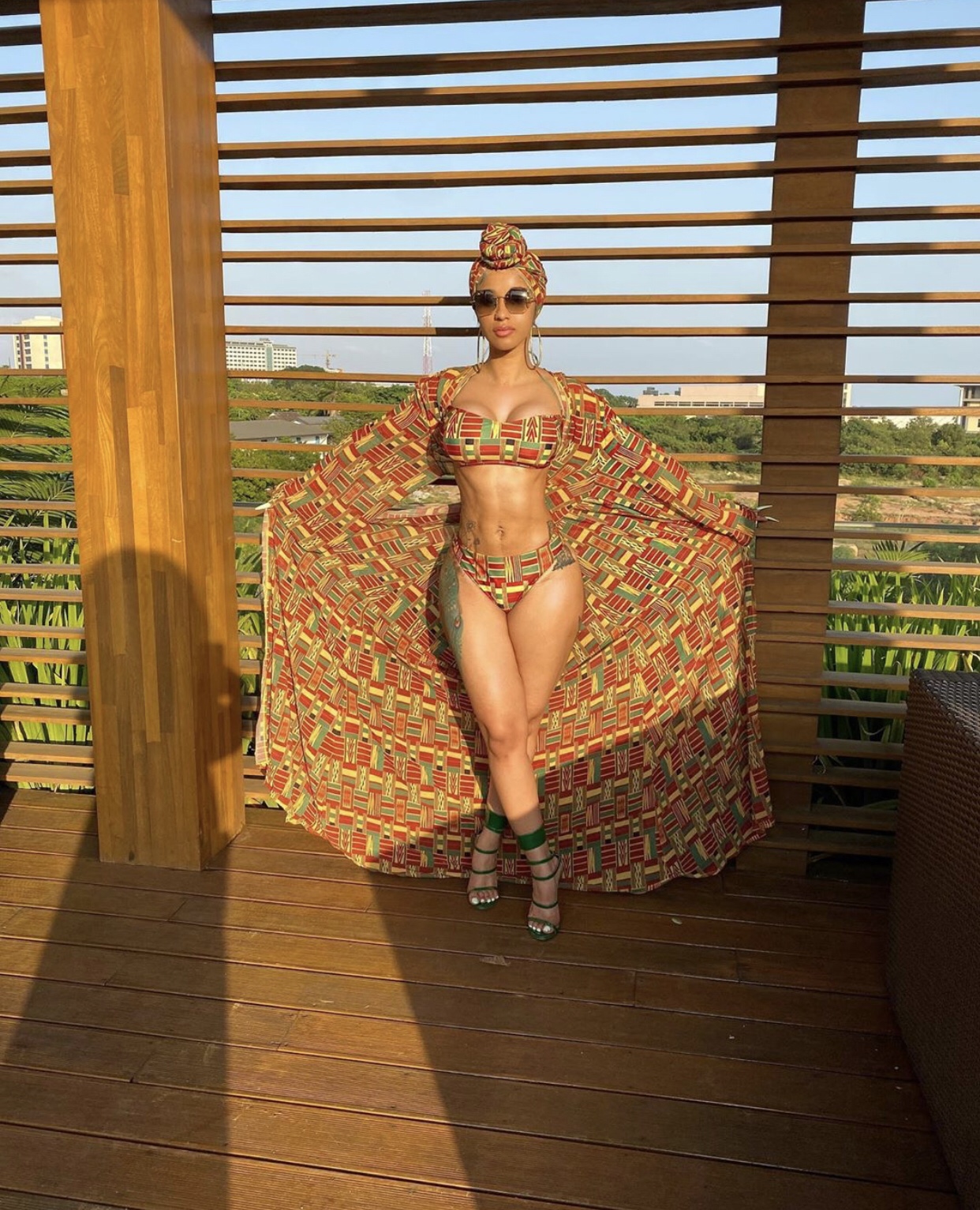 Nikki Billie Jean/All Things Ankara had the honor of providing an ankara print dress for Cardi B by Eldior Sodeck while she was in Nigeria.
Check out the post on All Things Ankara (here).