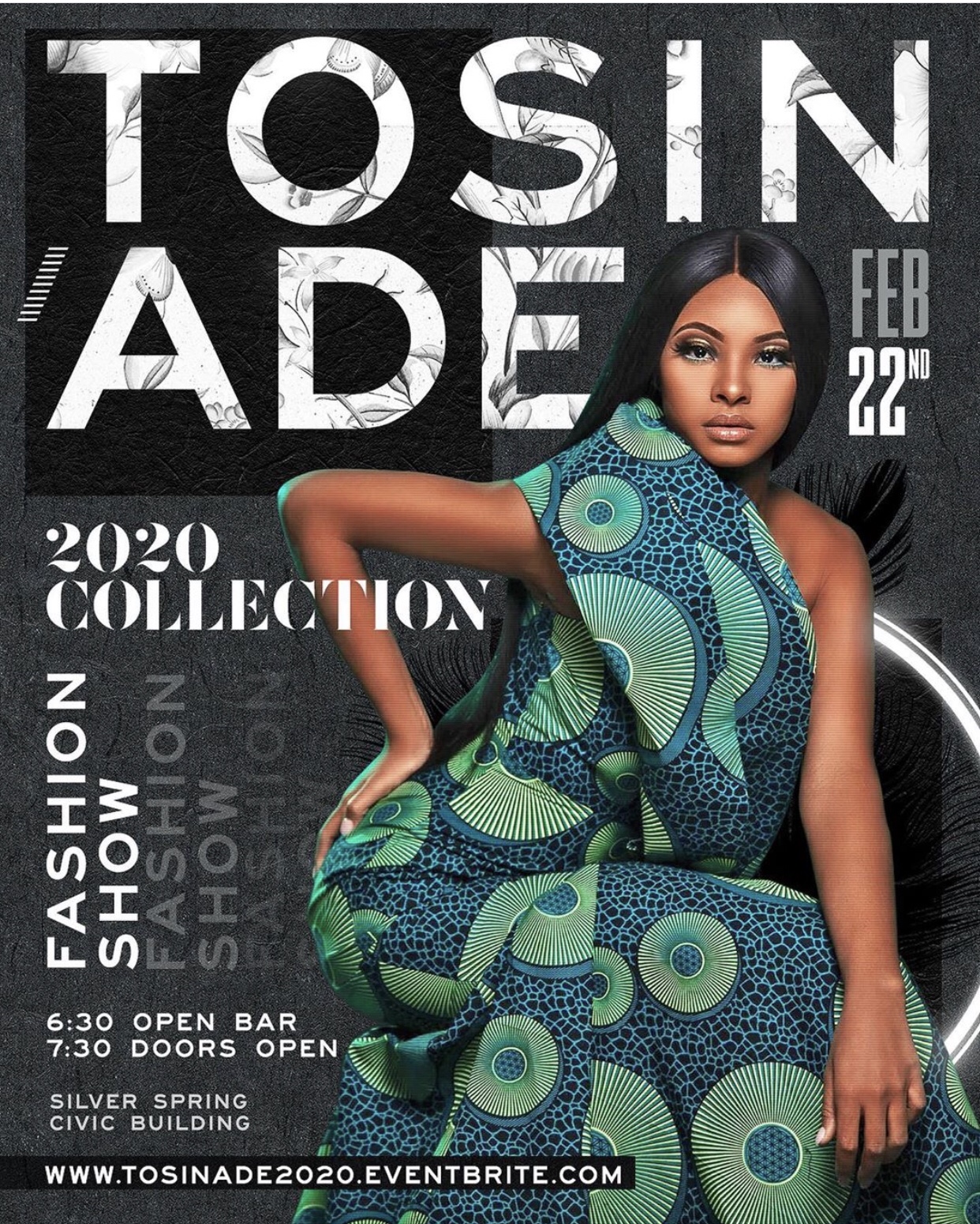 Join us in 2020 as Tosin Ade embraces fashion and culture with her very first collection!
The fashion show is taking place today Saturday, February 22nd, 2020 at the Silver Spring Civic Building in Silver Spring, MD at 7:30p. To purchase tickets go to
tosinade2020.eventbrite.com
*DRESS TO IMPRESS*
Tosin Ade 2020 Collection is a culmination of culture & urban practice of fashion, while creating unity within this industry.
Enjoy the first fashion show of self taught Nigerian Fashion Designer Oluwatosin 'Tosin' Adedoyin, as she takes you on an impeccable journey of fashion in the DMV.
Tosin Ade, LLC, brings a new fashion language of diversity & community, we come together in support of the individuals dedicated to bringing fashion lovers together.
__________
Food, drinks and vendors will be available, along with special guest performances that you DO NOT want to miss!
6:30pm One (1) Hour Open Bar
7:30pm Fashion Show Doors Open
_________
Special Guest Performances:
Hameed (IG: @simplyhameed)
Abigail (IG: @bemisoul)
Food:
Divine Kitchen
Vendors:
Health & Beauty –
NyRai Interior Designs
Deep Breath Healing
Deluxe Lifestyle Co.
MNXTENSIONS
Legally Lashed Co.
Magickal Expressions
Boutiques & Accessories –
Manual Process
Runway Fabrics
Styled by Jazz
Unikqe