Frederick Douglass was one of the most eminent human rights leaders of the 19th century. He was a social reformer, abolitionist, orator, writer, and statesman. After escaping from slavery in Maryland, he became a national leader of the abolitionist movement.
Frederick Douglass became the first black citizen to hold high rank in the U.S. government and served under 5 U.S. presidents.
The African patterns chosen for his clothing symbolize victory over adversity, pride in education and freedom.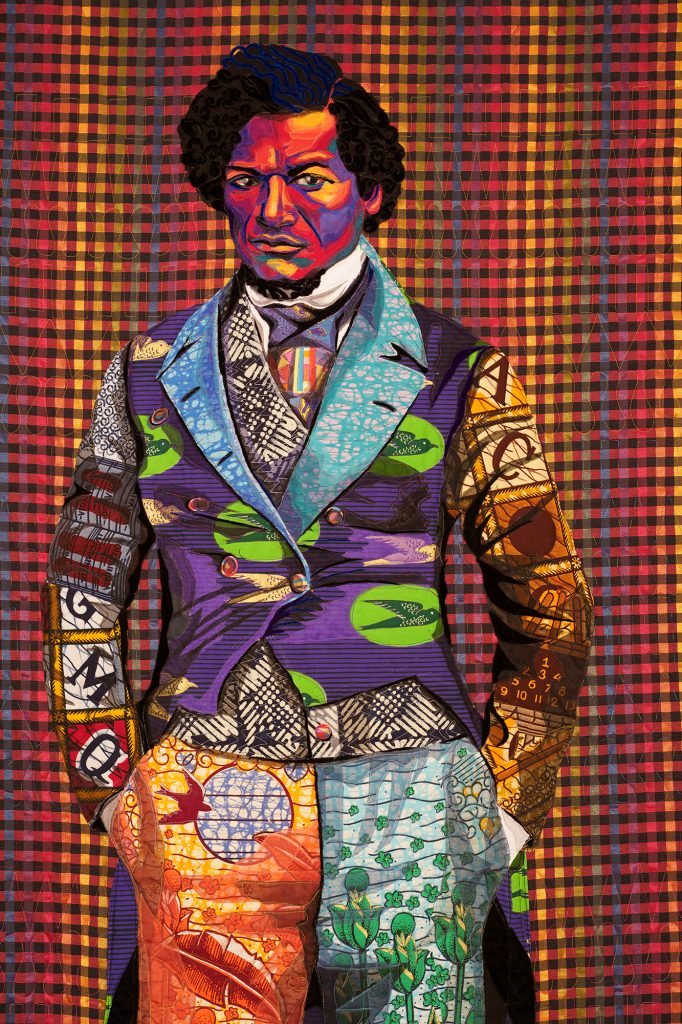 Frederick Douglass, (1818-1895)
**Cotton, silk, wool and velvet, life sized**
** there is no paint on this artwork **