Jidenna's fan site on Instagram, @topjenerals, created a series of photos of Jidenna as hand sanitizer. As the use of hand sanitizer has gained popularity with the coronavirus pandemic.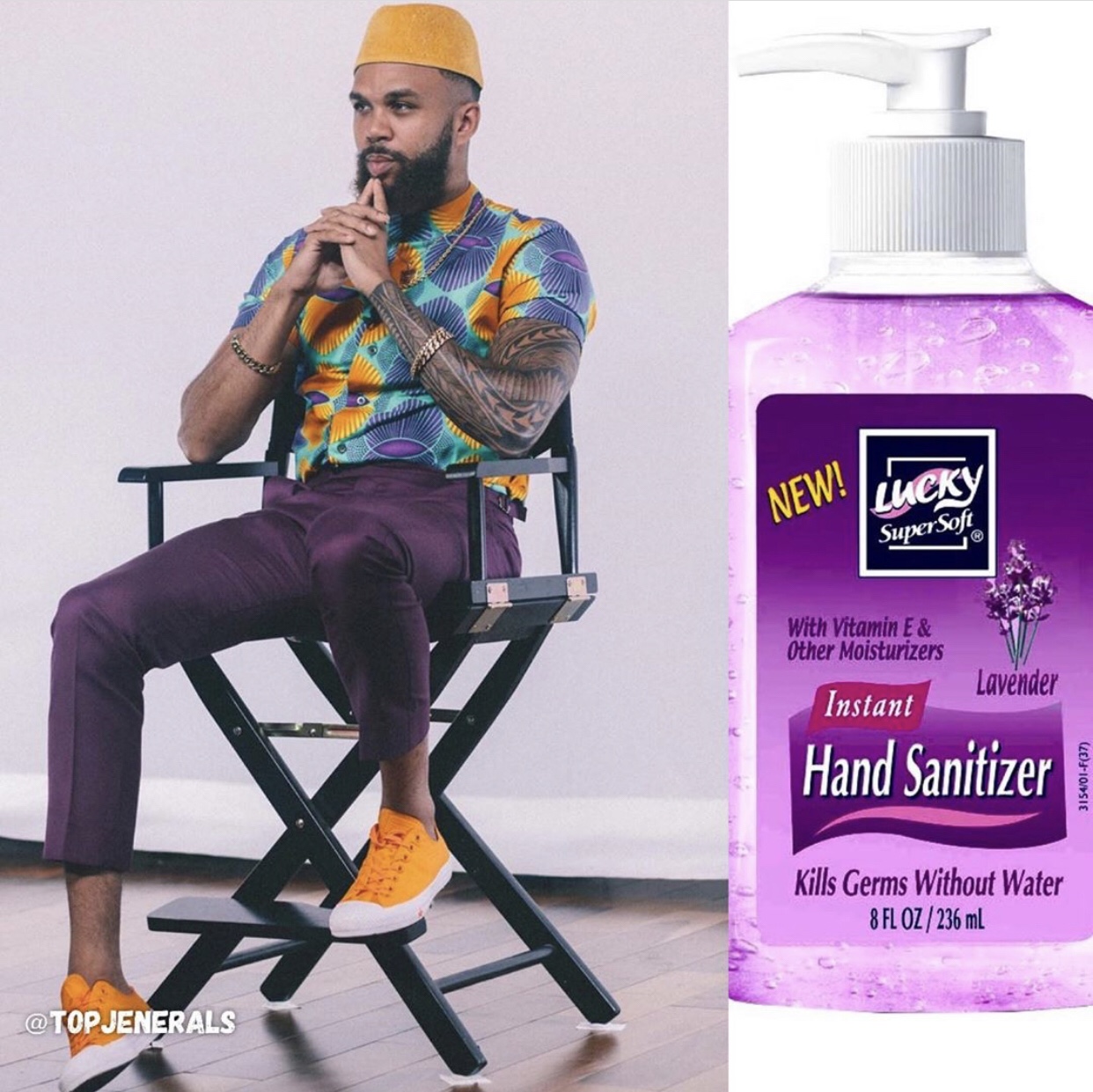 Jidenna was styled by Whippa Wiley of Fear and Fancy.
The fabric he is wearing from the All Things Ankara Shop. Click (here) to shop.