On the November 18 episode of ABC's series, Black-ish core family members, pops (Laurence Fishburne) and Ruby (Jenifer Lewis), get remarried in an intimate, at-home wedding and The Knot has the exclusive first look and details from the TV event.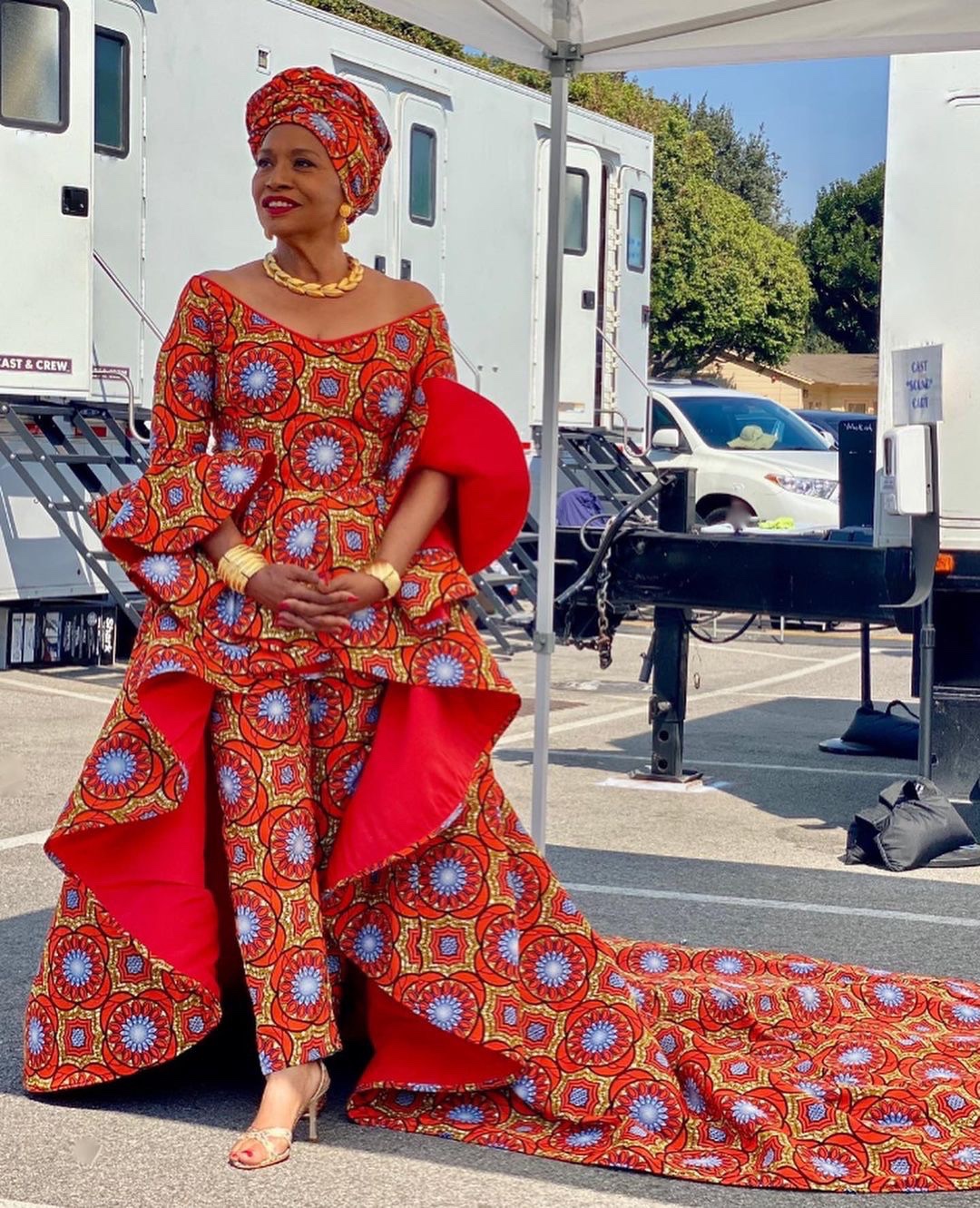 "Our society tends to associate romantic love with youth," Lewis tells us of her on-screen wedding. "Therefore, I felt grateful to be part of a show that celebrates romance over age 60."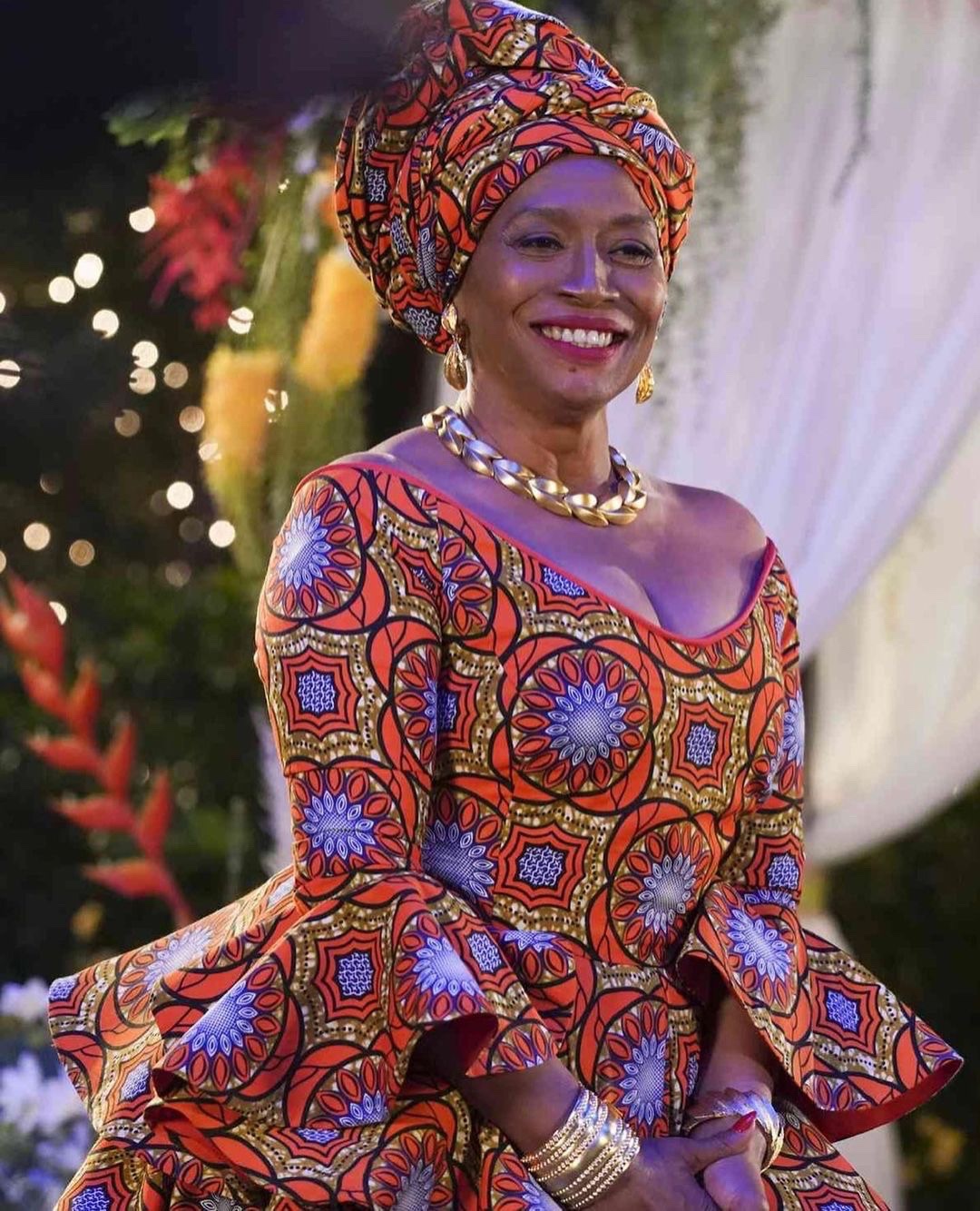 In the wedding episode, Lewis's character of Ruby dons a traditional African-style bridal dress designed by Michelle R. Cole, the show's multiple-Emmy-nominated costume designer.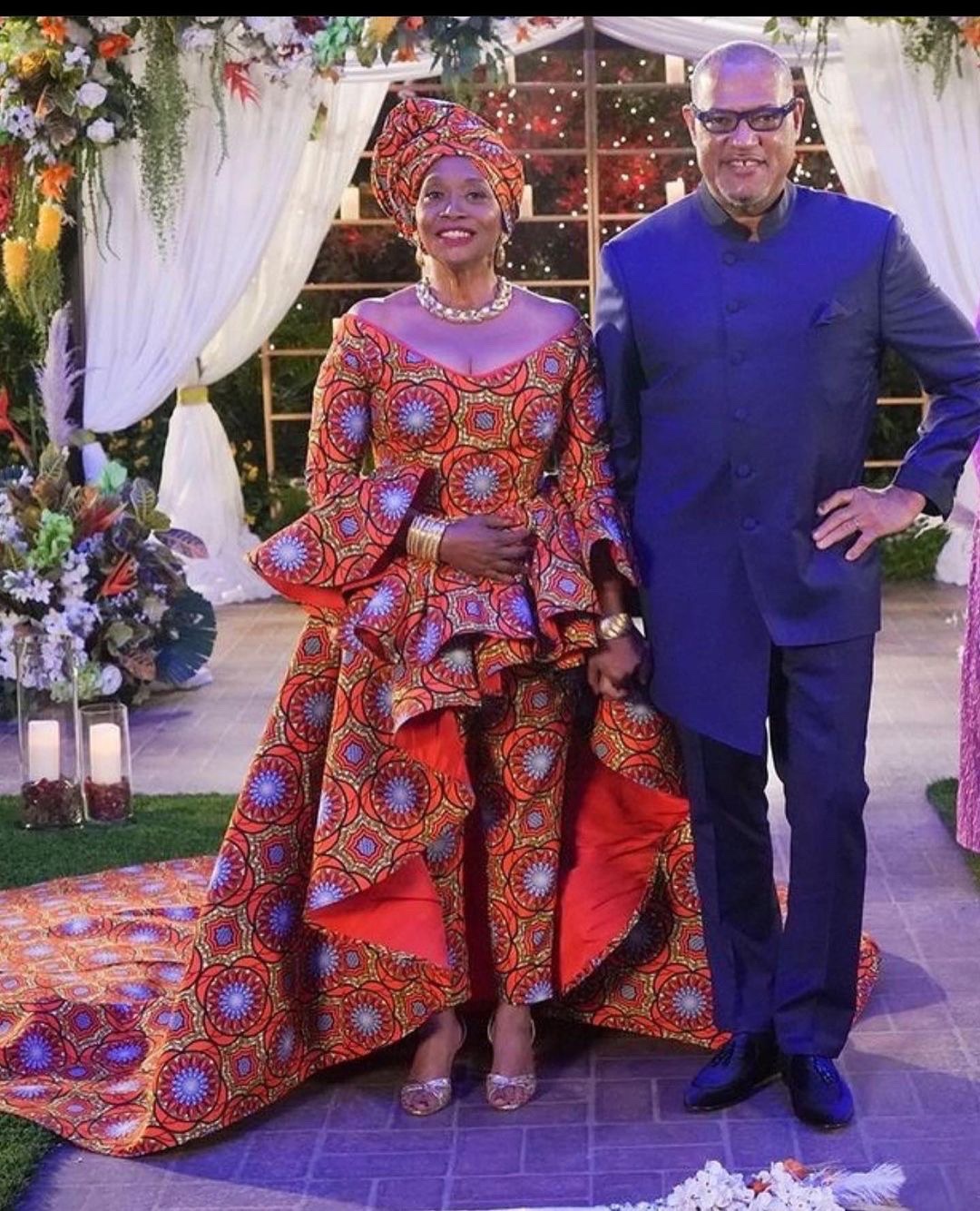 The costume department had just two weeks to turn around a custom wedding dress (a feat for any design team). They got it done.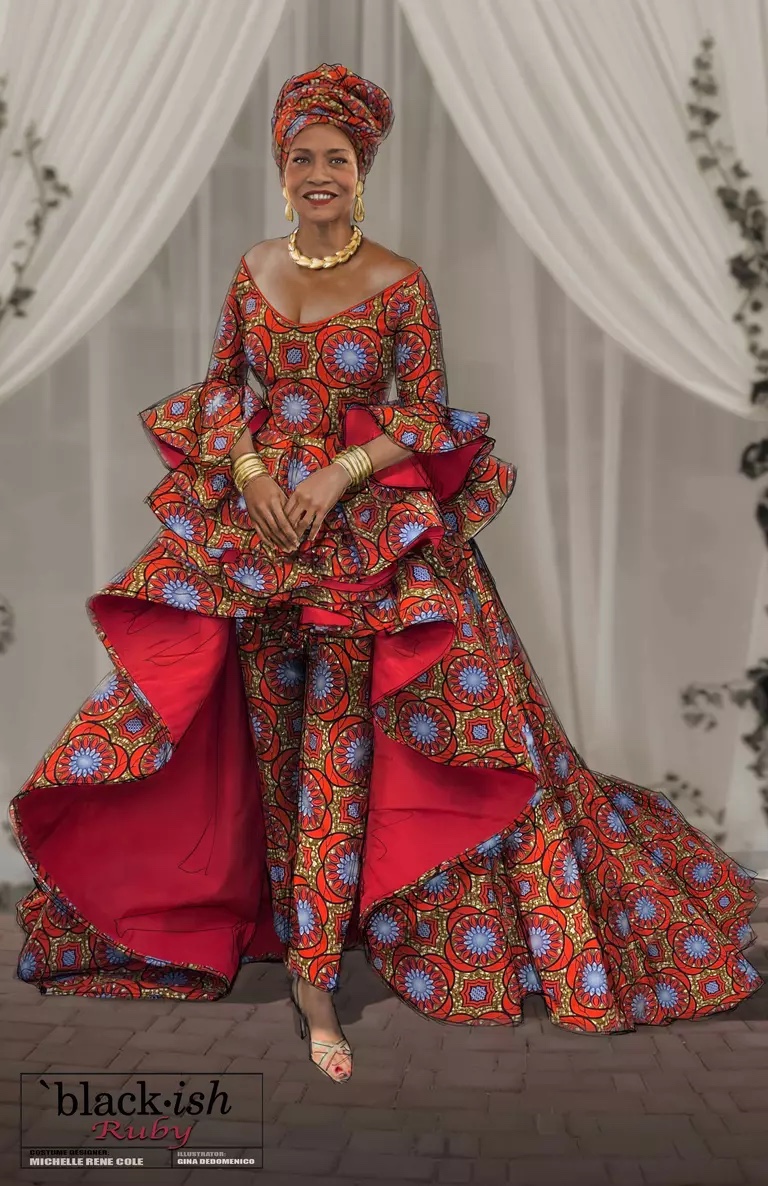 The dress was made by Lavie by CK. The African print fabric was sourced from Ashanti Fabrics in Downtown L.A., accentuated brilliantly by a flaming orange lining from Mood Fabrics. The team also imagined bouncy sleeves at Lewis's elbows, along with a cinched waistline and a delightful, detachable skirt.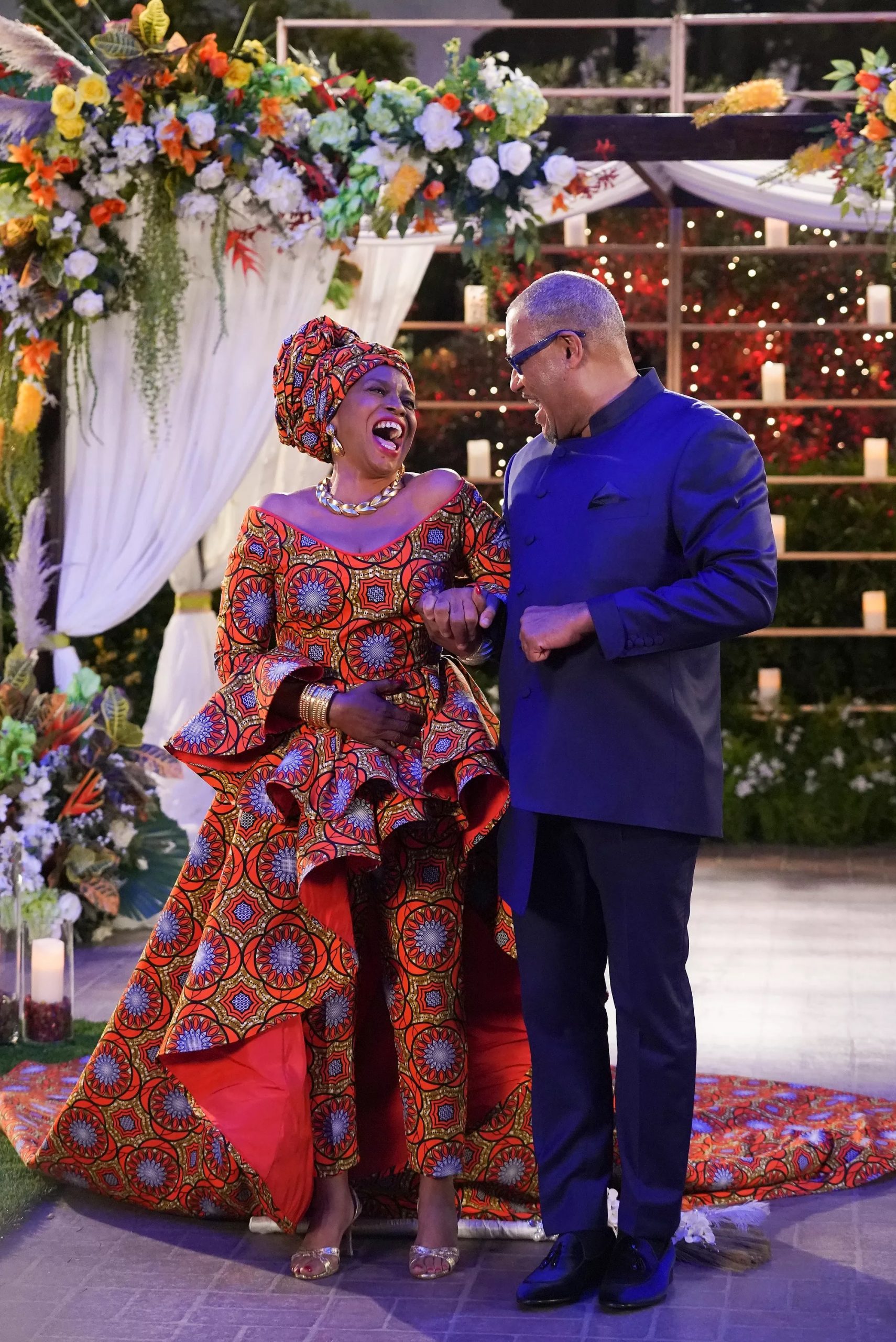 "As a costume designer, you always try and emphasize the best part of people's bodies, especially on the wedding day," laughs Cole. "We wanted her to look fierce and [magnificent] in a custom wedding dress. Jenifer has a great waist, legs and cleavage, and we had to emphasize that."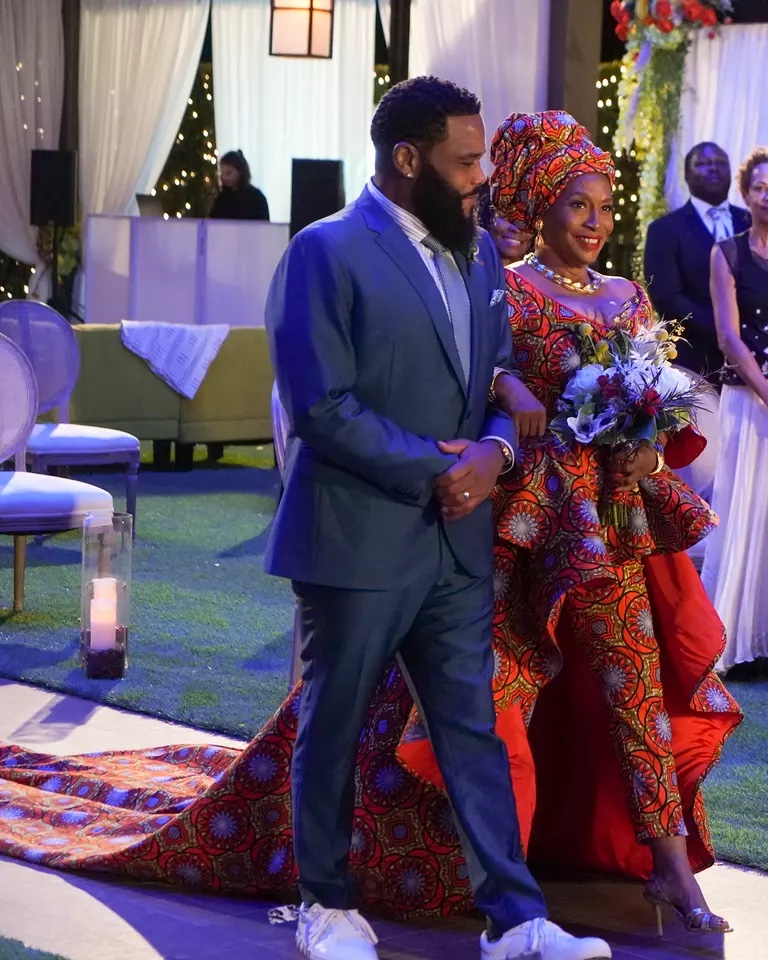 For the ceremony, Ruby's accessories were another standout component of the day. "Jenifer wanted to wear a head wrap," Cole explains. "The 'must-have' was to make her feel good. I wanted her to feel special, like a million bucks, even if this wasn't her real wedding day. Her costume needed flare and vibrant colors because in African culture, wedding gowns are really colorful. Plus, we also wanted it to be modern. It really took a village to pull this off."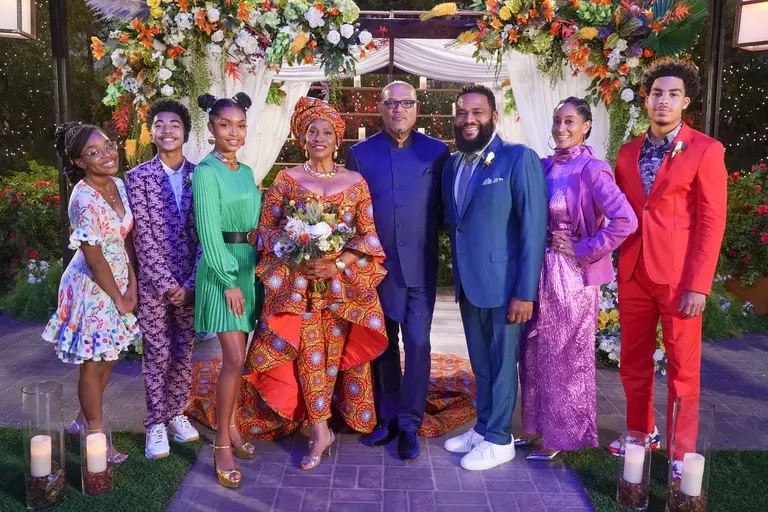 The eye-catching wedding dress also included accessories like gold heels, ornate gold jewelry and a matching bouquet with mixed flowers and fillers.