Today's Ankara Photo of the Day is of Ghanaian influencer Hamamat with two kids from her village.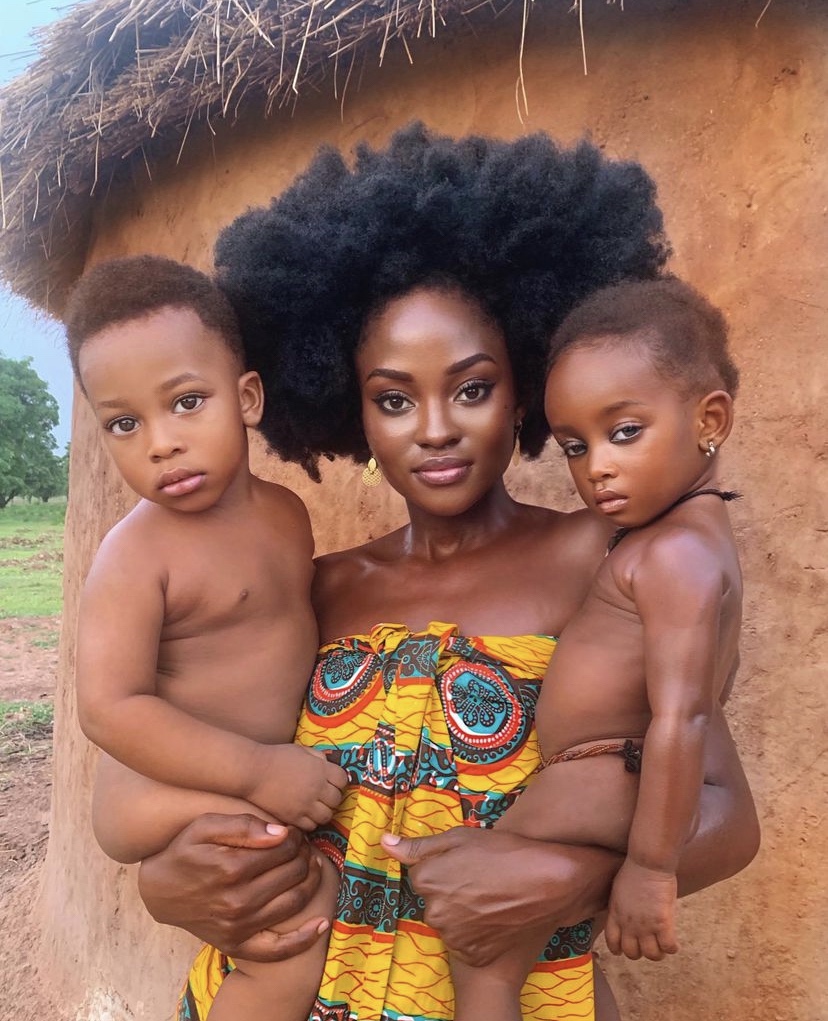 In the caption on Instagram she discusses the healing powers of shea butter, she says "Hi there #KingsandQueens:
:
Give Black women & girls access to HEALING .
Allow us a chance to express our pain without being criticized.
:
"Everywoman who heals herself , heals all the women who come before her and all the women who come after her ".
:
The healing powers of #Sheabutter go beyond beauty. Back in the day our ancestors used it as healing ointment for women who lost their babies during childbirth, they will start out sad & crying but once the herbalist used #Sheabutter on them in a special way it healed them so well that everywoman wanted a piece of happiness – this is why women started using Sheabutter on a daily bases .
:
The true powers of sheabutter is deeper than the skin. Sheabutter healed me , without it I won't be here . I would have been broken with no purpose & no passion but Sheabutter gave me my fire back. In fact it has made me stronger than I ever imagined .
:
I am happy to finally share this amazing experience with women out there who seek healing and are not afraid to face the truth.
:
Speaking about my PAST doesn't mean I hate women; to me it means I am human, free, happy, Strong and willing to help another woman who maybe drowning .